Team Wellbeing – Engage your employees & create a positive growth culture

Are you looking to evolve your culture and create more balance?
With more and more companies beginning to embrace the reality of the post-COVID workplace, businesses around the world have a significant opportunity to evolve their cultures to create more engaging and more balanced environments.
Everything in Life and Work is a balance.
The food we have access to

The time spent sitting vs moving
The amount of screen time we have
When our teams are in balance, everything flows.
We have a sense of inner peace, we're more creative, more productive and more decisive.
We call that state 'EQUILIBRIUM'
A highly personal state that is different for everyone. But how do you Find and Maintain EQUILIBRIUM? And get back there, again and again?
A unique employee engagement programme to connect & energise your people
The Finding EQUILIBRIUM Programme is Designed around the Five pillars of Total Wellbeing & Resilience:
Mindset & Emotions

Physical

Connection

Financial

Time
You will discover the knowledge, skills & tools to Find your EQUILIBRIUM:
Feel whole & energised

Tackle overwhelm, fear & anxiety head on

Find more meaning in your life

Cope with change & uncertainty

Build your personal EQUILIBRIUM toolkit

Experience real freedom
Find your EQUILIBRIUM: a winning mindset
Research shows that mindset is the foundation of wellbeing and success. Mindset is the lens we look at our world. It helps us get started and keep going, navigating the obstacles that inevitably appear in our way. Changing your mindset requires work, but with the right toolset and support system, you can reframe the lens you look through and transform your daily experience of life
Create a winning mindset
Mindset & Emotional Wellbeing – the EQu System
60 minute masterclass
10 minute guided meditation
Weekly live EQu coaching & Q&A session
Masterclass programme
Introduction to Mindset, Emotions & Stress Resilience
RESET – resetting the body
Autopilot – building awareness
Concentration – power of concentration
Attention – mindful attention
Sensations – bodily sensations
Thoughts – your internal narrative
Emotions – your feelings
How will it be delivered?
The Finding EQUILIBRIUM programme includes the following:
Weekly pre-recorded masterclasses that will be delivered each week for 8 weeks
Live, group coaching, meditation and Q&A sessions
Templates and tools available from the EQUILIBRIUM Resource centre
EQUILIBRIUM tips emailed weekly
Access to the Community EQUILIBRIUM Group
FEATURES:
Eight 60-minute masterclasses
'Finding EQUILIBRIUM' workbook
Live, burning questions and group meditation
Templates and tools to support habit formation
Community app to support peer to peer discussions
KEY BENEFITS:
Discover your team's starting point – their EQUILIBRIUM score

Tap into the passions and superpowers of the people in your team

Enable each person to build their own wellbeing & resilience toolkit

Increase their engagement, productivity scores and EQUILIBRIUM scores

Decrease your attrition, absenteeism and presenteeism levels
Where to now?
To be successful, a relationship has to be based on a solid foundation of trust. We all know that.
If you're interested to find out more, I invite you to complete the short form and one of our team will be in touch to book an introductory meeting.
Clients
We work with all sizes and shapes of organisation in different industries and different geographies. Our ecosystem of wellness providers covers the planet and the beauty of virtual delivery is that we can go everywhere! We have experience of most sectors and functions and our clients have included: The RELX Group, SumoSalad, Unilever, GSK, Qantas, NSW Government, CitiBank, GTHS, Cancer Council, Nutrifix, Morsl, Livesmart and more. Check out the award-winning RBI Living Well case study below.
No-Questions-Asked Money-Back Guarantee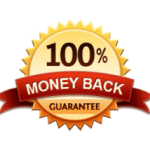 Order Finding EQUILIBRIUM and get instant access to these information-packed presentations.
And, just say the word if you're not fully satisfied – for any reason – within the first 20 days, and we'll personally refund every penny you invested in your package. No questions asked. No hard feelings. Fair enough?
We're so convinced that you'll love your package and want to keep it that we're thrilled to offer this 20-day money-back guarantee just to prove it to you. You have everything to gain and absolutely nothing to lose. Just email heather@getrawenergy.co for your full refund.
Personal Wellbeing And Equilibrium