Welcome to the EQUILIBRIUM Mindset Challenge!
Welcome to the Mindset Challenge. We're delighted that you're here. We have 7 days packed with strategies, insights and tools designed to set you up for success every single day.
Wellbeing is an individual experience and our aim is not to overwhelm you with information, but to give you the knowledge, skills and practices to upgrade your daily and weekly habits.

The programme is based around the EQUILIBRIUM Model of Total Wellbeing.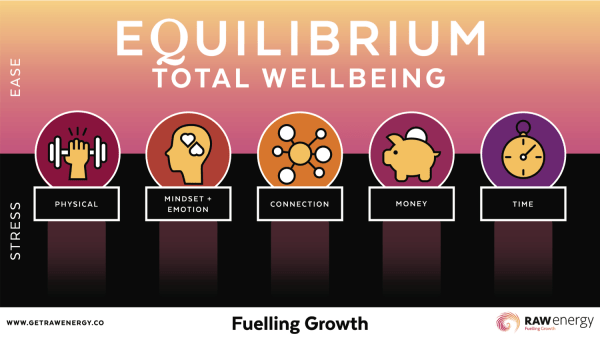 Mindset & Emotions – your thoughts and feelings

Connection – to other people, to the natural world and to something bigger than yourself

Money – your financial wellbeing

Time – your most precious resource
These pillars are all interconnected and when you're in a state of EQUILIBRIUM, everything flows, you're more creative, more decisive, more productive, more energetic and experience more joy every day.

Sure, life and work will throw you curve balls that will push you off balance, but with the skills, tools and habits in place, you will be able to find your EQUILIBRIUM, again and again.
Don't forget to download your workbook – and we look forward to seeing you on Day 1.