Fuelling Greatness Through the Power of Food - Talk & Taste GOLD MENU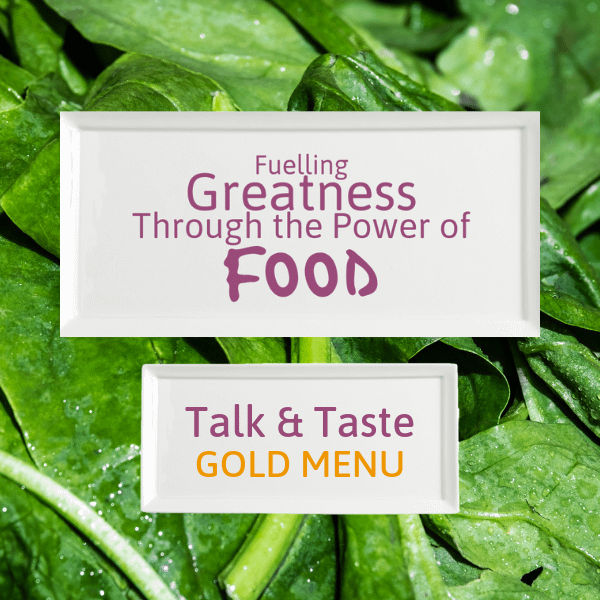 A one-time price of
$0.00
will be added to your order.
Maximum purchase amount of 100 is allowed
Let us energise your team through an inspiring talk on Fuelling Greatness Through the Power of Food, followed by delicious healthy food for everyone! Research shows that information is quickly forgotten. However, when followed by action, the information is forced in deeper and action is more likely to take place.
The gold package includes:
Make your own delicious salad demonstration
Delicious vegetable juice
Delicious healthy dessert
Followed by individual 30-min one to one health coaching sessions
For more information, contact us here or call us on 0412 846038.


Please note: these costs are for Sydney Australia only. Please contact us if you are located anywhere else in Australia or the rest of the world, for bespoke costs.