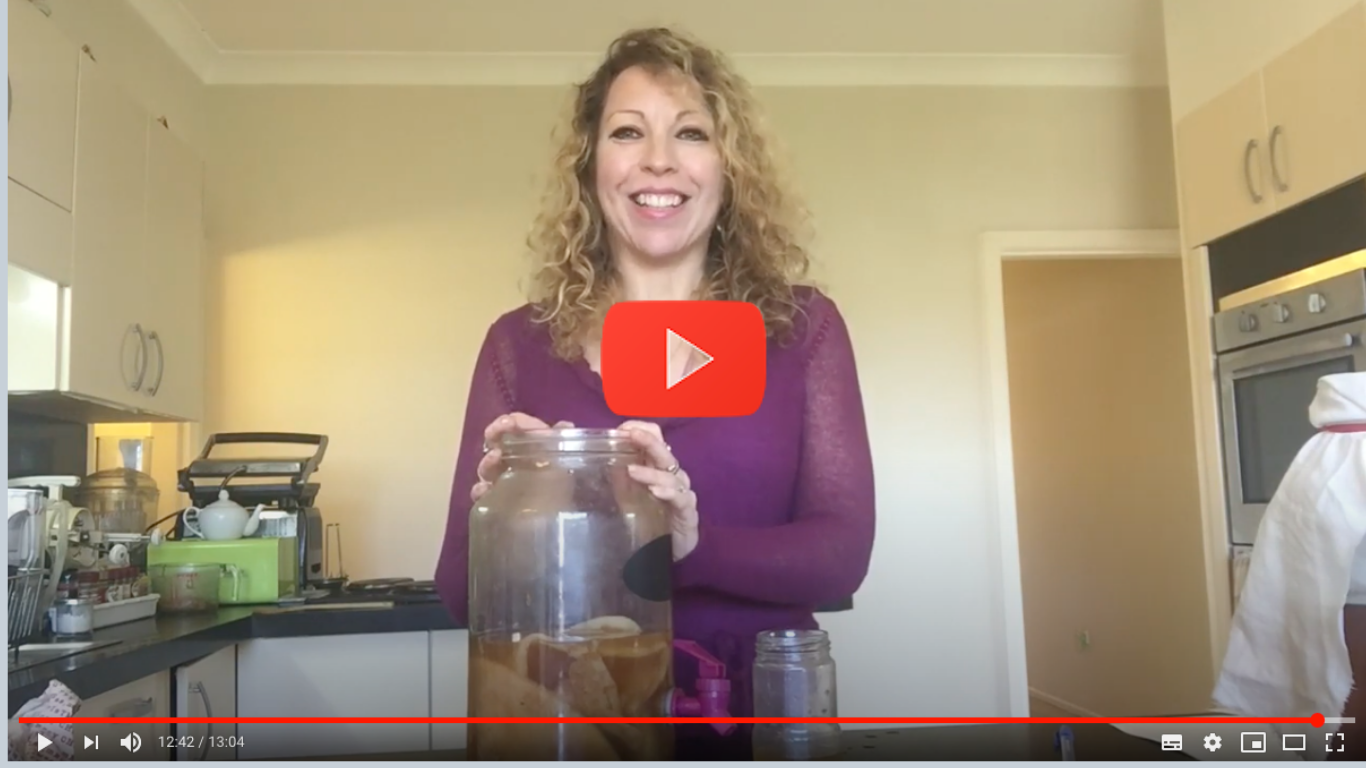 Love this gut-loving brew?!?
Brewing your own kombucha is so much better than buying the shop-bought variety. For one, it is so much better health-wise. Secondly, it costs a fraction of the price. Thirdly it is so easy to do (with the right knowledge and practices. Fourthly, it is a lot of fun. A finally, it is so very satifying to make!

This comprehensive workshop teaches you step by step how to make this incredible brew. In the workshop, you will learn:
♥ The exact ingredients I have used to refine my brew, over the 10 years I have been making it
♥ The things you need to bear in mind when it comes to ensuring tip-top hygiene is maintained
♥ Some key factors you need to know when doing a brew (believe me, I've experienced everything, from mouldy scobies to flies laying their eggs in the brew, so I can teach you how to navigate around it all, and what to look out for)

About the teacher
Heather Mitchell is a Director at RAW Energy and has made almost 5,000 litres of kombucha, so knows all about the good, the bad and the ugly when it comes to brewing this ultra healthy elixir. She absolutely loves both making kombucha and also teaching others how to do it, so she would love to be able to teach you too. She's keen for your brew to be successful, so she is also happy to answer any questions you have about making it (her email address will be supplied with the workshop details).
So, what are you waiting for??? Looking forward to helping you and guiding you to be a confident kombucha-brewer yourself!
Much love
Heather x