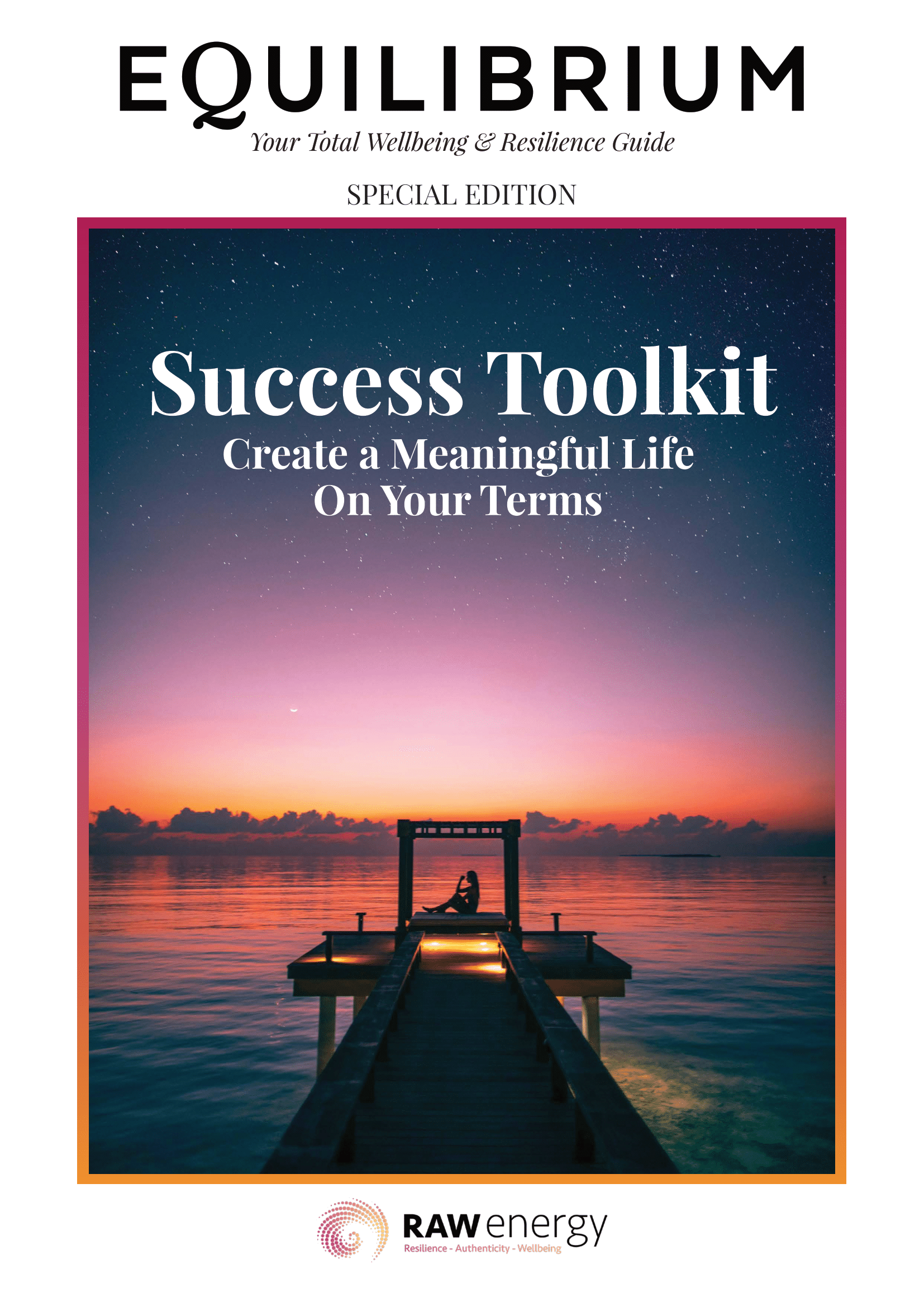 The EQUILIBRIUM Success Toolkit
Plan and manifest an abundant year for yourself
The EQUILIBRIUM Success Toolkit e-Workbook will help you develop and execute your own wellbeing and success plan for the year ahead. It will teach you to develop good insights about how you are feeling and good habits to help manage your overall wellbeing and performance plan. This evidence-based and proprietary "whole person framework" can really give you an advantage at home and in your professional career.

EQUILIBRIUM Success Toolkit provides over 20 tools, techniques and expert tips to help you:
· Transform your ideas and wishes into a concrete vision with goals
· Action your vision with clear building steps
· Get clarity on your starting position with the Balance Sheet of Life tool
· Upgrade your daily micro habits with the Personal Dashboard
· Gather understanding on your own wellbeing EQUILIBRIUM
· Use the EQu wellness tracker to identify where you are out of EQUILIBRIUM
· Simple tips to fuel your body, mind and bank account
· Update and refine your goals as the year progresses
Don't delay and remember planning is the key to unlocking success for any endeavour
Fail to Plan = Plan To Fail
Each and every purchase plants a tree with the National Forest Foundation!