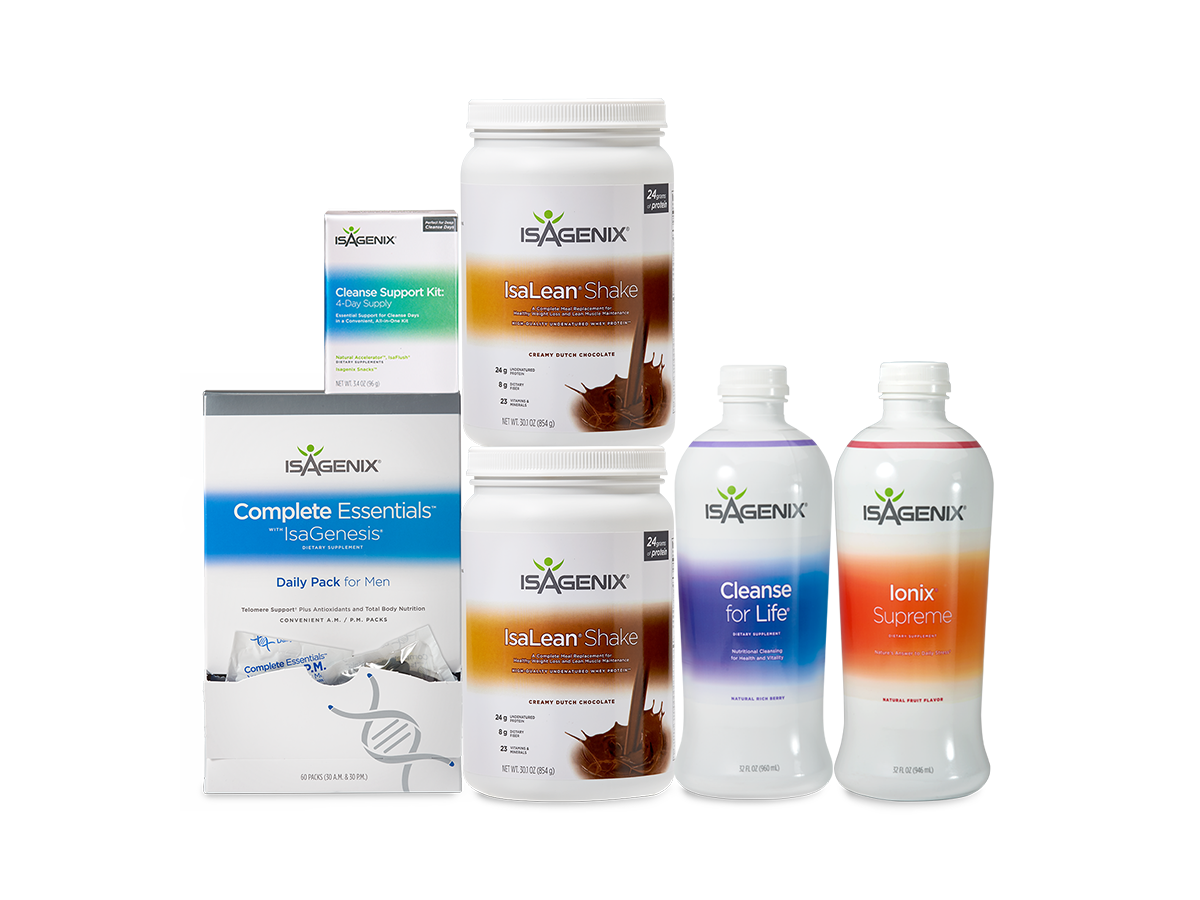 Healthy Aging and Telomere Support System
---
Specifically designed to combat the root mechanisms of aging using a smart, flexible, long-term program, this ultimate maintenance system includes youthful-aging support from Complete Essentials™ Daily Pack With IsaGenesis® and one 4-day Cleanse Support Kit.*
Boosts healthy aging, telomere support*
Great tool for maintaining a healthy lifestyle, long term
Available with NEW dairy-free shake flavors
To purchase this healthy aging solution, just click on the button below: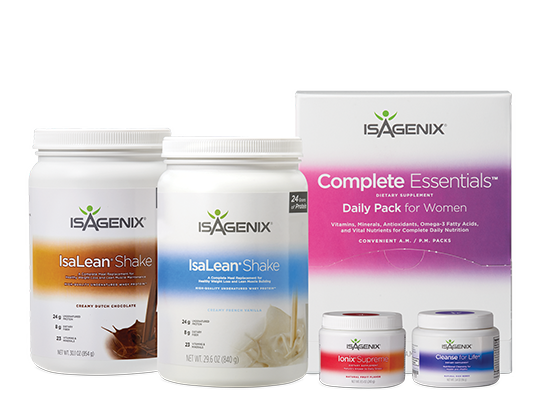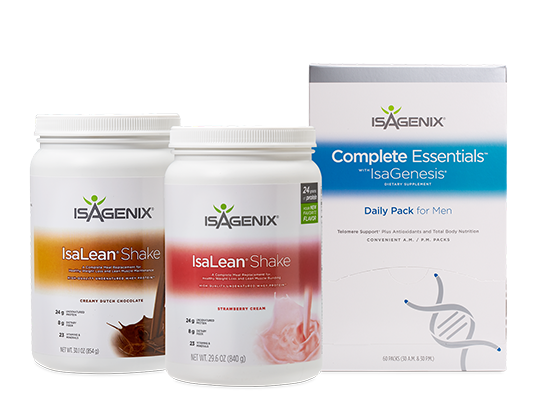 Total Health and Longevity System
This ultimate system for creating optimal health and youthful aging combines all the Isagenix Pillars of Health products to create a leaner, healthier, more youthful and vibrant you.*
Total Health and Wellness: 4 Pillars of Health Pak
Good health takes work, but by laying the initial foundation with our four core products – IsaLean® Shake, Cleanse for Life®, Ionix® Supreme, and Complete Essentials™ Daily Pack – you can be on your way to a lifetime of wellness. Perfect for people who are interested in maintaining weight loss and healthy-aging benefits associated with a nutritional cleansing and replenishing lifestyle.*
Every Day Essentials Pak
Build your foundation with the Every Day Essentials Pak.
The perfect start to every day
Great tool for maintaining a healthy lifestyle
Available with NEW dairy-free shake flavors