Find your inner EQUILIBRIUM
in a rapidly changing world
Don't forget to download the FREE EQUILIBRIUM E-GUIDES to start building your personal wellbeing toolkit.
Sometimes it's hard to find balance
Everything in life is a balance.
When we're in balance, everything flows, we have inner peace, we're more creative, more productive, more decisive.
We call that EQUILIBRIUM.
The premise of Finding EQUILIBRIUM is that we are whole people with whole lives, and need to find Total Life Balance, not just Work/Life Balance.
We work with individuals, teams and businesses, and are driven by the premise that everything starts with the individual, and then ripples to the team and the organisation.
Our solutions are all built on the foundation that the 5 pillars of the Total Wellbeing framework are interlinked to create the desired state of EQUILIBRIUM where the RAW Energy flows!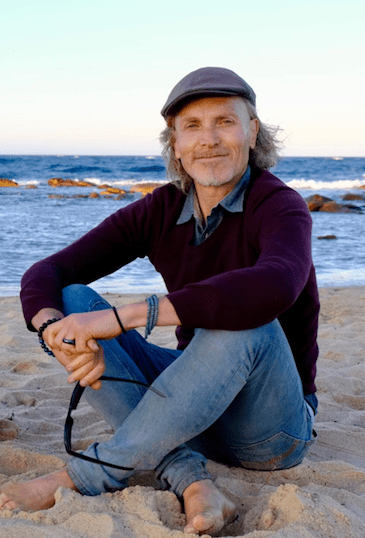 Lawrence Mitchell is the Founder and CWO at RAW Energy, and former Chief Customer Officer of SumoSalad and Chief Marketing & Wellbeing Officer of RELX Risk & Analytics. After some health challenges in his early 20's, Lawrence became aware of the power of food and lifestyle choices to not only heal the body and mind, but to build resilience and enable high performance.
The Finding EQUILIBRIUM programme is the result of Lawrence's search for a holistic and sustainable approach to modern living. A journey that has taken him around the world, to the higher layers of corporate executive management, through every stage of the business cycle, through the pages of hundreds of books, and qualifications in psychology, health coaching, nutrition, business, marketing and astrology.
Whilst the ebb and flow of day-to-day life will continuously attempt to push us off balance, the EQUILIBRIUM tool kit has been designed to help people get back into EQUILIBRIUM in a healthy way, and to teach others the skills to do the same. When we're in EQUILIBRIUM, we feel in flow, we're more creative, more productive, and everything feels easier.
As a Wellbeing & Marketing coach, Lawrence's Total Wellbeing philosophy sees everyone as whole people with whole lives. He works with individuals and teams to create psychologically balanced people and cultures during periods of rapid change and uncertainty. Based in Sydney, Lawrence runs virtual workshops and events with corporates and individuals around the world; is the Editor and Publisher of EQUILIBRIUM, and author of two books: Success Without Stress: How to prevent burnout and build resilience, and A Better Life: Discover what you really want, and how to get it.
Book a strategy session with Lawrence
Wellbeing at Work Leadership Summit Despite biblical
When Noah started to build an arc when there