Reshma,

Marketing Leader and Mindfulness trainer
Lawrence has been an awesome coach and mentor since the time we first met about 4 years ago! Over the past year, regular coaching sessions with him have helped me clarify, set goals aligned with my strengths and values and have simple systems in place to keep me moving forward with confidence. I have been a seeker and on Mindfulness journey for the past few years and with Lawrence's help I have been able to push boundaries to make healthier choices and take steps towards my vision of holistic wellness. I love his energy and it has been truly inspiring…he knows exactly when to challenge me and support me to keep growing. I would strongly recommend arranging a virtual coffee with Lawrence if you are keen to transform yourself within and without. You will enjoy the journey! Thank you, Lawrence, for everything.
Simon Jankelson

, Founder and Director, The Human Sound Project
It has been an exciting, rich, and fulfilling 6 months working with Lawrence as my life coach. Lawrence helped me to identify key problem areas including an impossible relationship, a poor morning routine and unhealthy negative self-talk. I now find myself in a happy relationship, have habituated a more positive start to my day and most importantly I feel a spring of well being has opened up inside me.
Lawrence has really helped me along this growth process – most of all by being someone that is easy to talk deeply with, but combined with his simple "Raw Energy" diagnostic tools, he makes it easy to find out where I need improvement to provide me with the well being I desire.
After our sessions, Lawrence would take careful time and attention to write back me our resolutions, insights and resources for creating the life I desire. I feel a lot of gratitude for the warmth, light and wisdom Lawrence has brought into my life, all of which that has helped me grow over the last 6 months. Thank you, Lawrence.
Lucy Dunwell

, Head of Marketing, New Scientist
Working with Lawrence and the Raw Energy philosophy has helped rebalance my priorities and goals. I previously focused almost solely on career goals to the detriment of my physical and mental health and relationships. By rebalancing my goals and learning more about health and wellbeing, I've been able to make consistent changes to improve my habits. I'm more active, make better food choices, am increasing my savings and have the physical, mental and emotional energy to achieve my goals.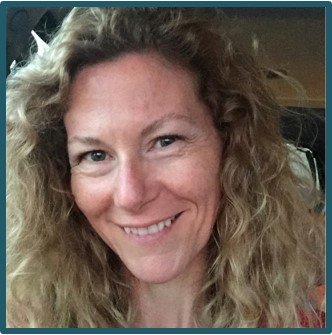 Sophy Ashworth

, Former Head of Marketing, Reed Business Information, mother of three, Houston, USA
Previously I was coasting along okay, fairly fit, with no major health or life issues, but – looking back – I now see I was keeping myself busy while drifting through my life. I was without a strong sense of where I was going or what I was trying to achieve for myself personally. Or the energy to even start looking. I have three children, it's a busy household, and a big job to juggle everything and everyone's needs.
Lawrence helped me revisit my own personal journey, figure out my future direction, and work out where I really want to spend my time and effort, without compromising my significant responsibilities. I feel energised in so many ways, and really excited about kicking my career up another notch. My family has got caught up in my renewed enthusiasm and I feel like I did 10 years ago! My future path is so much clearer to me, and Lawrence made ALL the difference with great ideas, practical tools and suggestions to help me get here.
Lawrence is a fantastic coach for me precisely because I was so busy with day-to-day tasks. I didn't have time to stop and think about where my whole life was going. I was frantic at work, tired at home, and trying to keep going on the weekends. Lawrence's coaching sessions helped me clear out my mental clutter, to pause and work out what is really important to me in my entire life, and then how to focus on that. In our very first session, he proposed a couple of seemingly minor tweaks to my routines that made a big difference. I gained so much more control over my time and energy. I also gained the confidence to tackle my current and future life priorities. I have a renewed sense of purpose in achieving my future, it's so exciting.
Mira Biller

, Sales & Experiential Marketing Executive, New York City, USA
Lawrence has made such an impact on my life, helping provide me with the tools, framework, and questions that have allowed me to get to where I am today. When I first started attending coaching sessions with Lawrence, I was in the middle of a drastic career change, had quit my job in the U.S –leaving the industry I had been immersed in for the past 10 years, and had moved to Australia for what I thought would be 'a year of escape/relaxing'. However, after arriving and getting into the swing of my new 'relaxed' –opposite-of-East Coast-lifestyle, I began to have many big –one might say soul-searching- questions. I felt unbalanced and confused as to not only what I wanted to do next, but also how to use my present time well, as that was something I was struggling with that was causing me anxiety.
Through my meetings with Lawrence, he was able to help me figure out what the things were that I valued most, how present they were in my life, where there was room/opportunity to go after them, and how to be more self-compassionate, while still being intentional about my life.
While at the time I was working, volunteering, running programs, and exploring the country-it still felt to me that my sessions with Lawrence were some of the most meaningful and important times of the whole year, and anchored me in a deep and meaningful way. Regardless of where I was mentally/physically at the time of our sessions, I always left our sessions feeling inspired, having had Lawrence help to provide insight into my inner desires. He always brought empathy and non-judgment to our sessions, while still challenging at the appropriate times in order to help me figure out what I really wanted, if there were thought patterns I was holding onto that needed changing. He would often raise alternative possibilities for what I had believed to be 'absolute truths'.
Lawrence's extensive business experience, combined with his creative and soulful spirit is a rare combination for anyone and makes him an incredibly unique and valuable life coach, able to cater and connect with people from a wide variety of backgrounds. I am so thankful to have had Lawrence as a life coach and can't recommend him enough!
Blandine Mathay
A year ago, I was stuck in a dead-end job, procrastinating. In a single coach session, Lawrence has provided me with the appropriate tool and help to define, structure and focus on my ideals. 12 months down the line, things have happened and I collect daily rewards of what has been the best investment for a fulfilled and happier life.
Mike Fraser,

Technology Leader in building high-quality software service
Lawrence's passion and enthusiasm for everything wellbeing is infectious. Over three sessions together, he helped me get much clearer on my starting point, forcing me to look at my life with objective eyes and gradually make improvements which has had a very positive impact on my energy. In short, the guidance and support Lawrence has provided me during a relatively changing phase in my life, has been invaluable and I am looking forward to continuing to work together to break through blockers and unleash my creativity to innovate.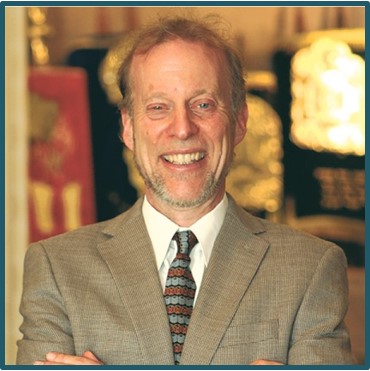 Mark Biller,

Rabbi and Community Leader, NYC
In the short time we have worked together, Lawrence has bolstered my sense of self and accomplishment. At a deeper level, he has helped me uncover what I have kept hidden from myself – the truth about what I do and how much I create. Can there be greater and more helpful work?
He is helping me hone my sense of purpose – and helping me translate that purpose into measurable, impactful and joyful actions.
Lawrence has been attuned to my blocks and to my gifts – balancing poetic vision with the nitty-gritty of how things work.
I look forward to my sessions with Lawrence – they help free me from my inner voice which blocks me and reminds me of who and what I am and can be.
Lawrence is direct, positive, discerning and strategic – a gift to any aspiring artist, entrepreneur or thought leader.
Timo Topp,

Personal Trainer & Workplace Wellness Specialist, Sydney
It is an honour and pleasure to be working with Lawrence to help 'fuel greatness' and inspire and educate others to invest in their wellbeing and personal growth and success.
Lawrence is a true leader in wellness with so much to share making him an inspiration to work with. He is also a great business coach who has been helping me in my journey.
Lawrence is a great guy, is easy going and always has time for you.