One on one coaching to help you move forward

'Adversity doesn't define you, how you deal with it does'
– John Morman
We all need guides to support us through this journey we call life. These guides can come in all different forms: spiritual leaders, professional coaches, kinesiologists, teachers, astrologers, tarot card readers, psychics and more. Some of these guides may lead us down the wrong path, others will leave us to aha moments, huge clarity and abundant energy as they lift the veil of confusion.
At RAW Energy Focus, our coaching and mentoring services blend together inputs from the fields of psychology, executive coaching, entrepreneurship and mindfulness to provide clarity, confidence and certainty.
We see people as whole, with whole lives, providing mentoring and support that widen comfort zones and achieve results, using our propriety, whole-person framework and philosophy.
As history has taught us, anything can happen, and the more resilient and adaptable we are, the easier it is for us to change course when we need to.
Our overall aim is simple. We want to help you plan and execute an abundant future.
Each and every one of us has a deep inner strength…and that includes you! This strength enables you to adapt and survive whatever the external context. Wherever you are right now, each day brings a new opportunity to press RESET and start again.
Raw Energy is a global resilience and wellbeing consultancy who service a broad spectrum of corporate and entrepreneurial clients. We are renowned for our practical and insightful tools and run wellbeing programmes, events and curate the EQUILIBRIUM magazine.
An individualised approach for you
Human beings are unique. None of us are the same which means that one size does not fit all! Using a range of tools and techniques, we will help you to:
Transform your ideas and wishes into a concrete vision with goals

Help you to action your vision with clear building steps

Get clarity on your starting position with the Balance Sheet of Life tool

Upgrade your daily micro habits with the Personal Wellbeing Dashboard tool

Gather understanding on your own EQUILIBRIUM

Use the EQu wellness tracker to track where you are out of EQUILIBRIUM

Update and refine your goals as the year progresses
We work with clients around the world who have curious minds and are searching for answers to questions such as:
How it works
A unique 5-step coaching & mentoring programme that utilises all the RAW Energy Tools and Techniques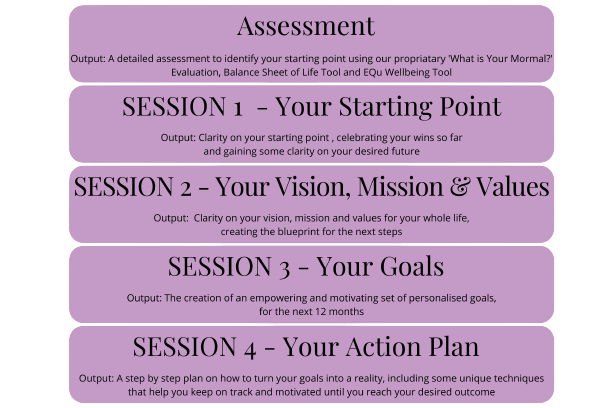 FEATURES
Strength-based assessment

Whole life vision creation

One-to-one coaching sessions conducted via Zoom

Recording and post-session writeup and analysis

Access to The EQUILIBRIUM Success Toolkit
KEY BENEFITS
Focuses on your whole life. This is about you, where you are now and where you want to go

Personalised. Highlights your key strengths and guides you to create an environment to work in your genius

Clarity on your starting point, balancing the learnings with the successes

Clarity on your big rock goals, road map of activities and proven tools to help you along the way

Access to a network of vetted experts from around the world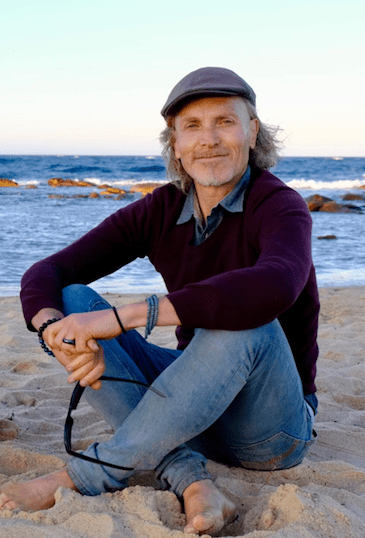 About your Guide, Lawrence Mitchell, the Founder of RAW Energy and EQUILIBRIUM
I created the suite of RAW Energy tools for myself first and foremost, over many years, helping me in both my business and personal life. They have brought about huge results, helping me…
spend 9 years as Chief Marketing Officer for a $1bn knowledge business, and whilst there, transform the business from a magazine publisher to a state-of-the-art data service business

spend 3 years as Chief Customer Officer role in a $100m healthy food & hospitality business

evolve my work to tackle the issues that align with my personal values & purpose

build RAW Energy & EQUILIBRIUM into a global business in order to help others Find their own EQUILIBRIUM

create and run hundreds of corporate wellness events and challenges that have impacted thousands of lives

coach and mentor hundreds of leaders to Find their EQUILIBRIUM, in both their personal and business lives

become co-founder of The Shire Wellbeing Virtual Festival that attracted 38k people in 2020

author three best-selling books on wellbeing and success

live and work in the UK and Australia

all the while prioritising my own wellbeing and EQUILIBRIUM
I am passionate about helping other leaders thrive in their own lives, both personally and professionally.
Are you seeking an abundant future? Book a Free Discovery Session with Lawrence to find out whether RAW Energy can help you on the next stage of your journey.
Get Started today
A year ago, I was stuck in a dead-end job, procrastinating. In a single coach session, Lawrence has provided me with the appropriate tool and help to define, structure and focus on my ideals. 12 months down the line, things have happened and I collect daily rewards of what has been the best investment for a fulfilled and happier life.
Lawrence has been an awesome coach and mentor since the time we first met about 4 years ago! Over the past year, regular coaching sessions with him have helped me clarify, set goals aligned with my strengths and values and have simple systems in place to keep me moving forward with confidence. I have been a seeker and on Mindfulness journey for the past few years and with Lawrence's help I have been able to push boundaries to make healthier choices and take steps towards my vision of holistic wellness. I love his energy and it has been truly inspiring…he knows exactly when to challenge me and support me to keep growing. I would strongly recommend arranging a virtual coffee with Lawrence if you are keen to transform yourself within and without. You will enjoy the journey! Thank you, Lawrence, for everything.
It is an honour and pleasure to be working with Lawrence to help 'fuel greatness' and inspire and educate others to invest in their wellbeing and personal growth and success. Lawrence is a true leader in wellness with so much to share making him an inspiration to work with. He is also a great business coach who has been helping me in my journey. Lawrence is a great guy, is easy going and always has time for you.
Working with Lawrence and the Raw Energy philosophy has helped rebalance my priorities and goals. I previously focused almost solely on career goals to the detriment of my physical and mental health and relationships. By rebalancing my goals and learning more about health and wellbeing, I've been able to make consistent changes to improve my habits. I'm more active, make better food choices, am increasing my savings and have the physical, mental and emotional energy to achieve my goals.
Lawrence is an inspirational leader and manager, with the detailed focus that empowers high-quality on-time on-budget delivery of projects combined with a the big picture view that ensures each progression is a step in the long-term direction to continuous improvement at every level: products, processes and people. He is a pleasure to work for and really gets the best out of those around him, with far-reaching influence way beyond his immediate circle.