Holistic life coaching to help you find EQUILIBRIUM

'Every day doesn't have to be great, but there is something great in every day'
Life is like a river: ups, downs, twists and turns.
Throughout our life, we experience loss, disappointments and transition from one chapter to the next. But through all of the pressures, challenges and changes, our clear goal is to find our point of Equilibrium so that we can travel through the changes and emerge stronger, more resilient and wiser on the other side.
The Finding EQUILIBRIUM approach to life coaching is for people who want to make wellbeing a strategic priority in their lives. It's for people who recognise that good health and wellbeing is the foundation of everything, and want to take responsibility and design their future life experience.
Our approach to life-coaching is holistic and recognises that we are part of a wider ecosystem, and cannot be healthy in a sick world.
At an individual level, our lives are made up of the habits and routines that take place on a regular basis. Habits around relationships, money, time management and self care can feel overwhelming at times, so we have simplified it through the Finding EQUILIBRIUM Wellbeing Model above.
Each of the five pillars are interconnected, so, for example, an issue with money could impact all of the other aspects of your life. It could impact your mindset; it could make you avoid friendships and compromise the work you do; it could affect your free time, requiring you to work extra hours or troubleshoot knock-on issues; and it can even lead to ill health.
As history has taught us, anything can happen, and the more adaptable and resilient we are, and the better our personal toolkits, the easier it is for us to change course when we need to.
A tailored approach for you
Everyone is on their own journey and the Finding EQUILIBRIUM Wellbeing approach to life life coaching recognises that we are all unique.
A wise man once told me that the purpose of life is to understand who you really are. Why is that important? Because if you understand who you really are: your strengths, your super powers as well as well as your challenges, then you can work towards being the best version of the person you can be. But figuring out this out on your own isn't easy. You're too close, and that's why we all need guides who can hold space for you to share your inner dialogue and gain perspective, clarity and a sense of peace.
One of the benefits of getting older is that you accumulate a lot more knowledge, insights and wisdom that you can share. Knowledge is power and as a coach myself I see it as a huge responsibility to share that knowledge to help others remove obstacles and live a life aligned with their purpose. Our approach is flexible but will always include the following:
Clarity on your starting position using the Balance Sheet of Life Tool

Defining an inspiring vision for your future using the Finding EQUILIBRIUM Model

Creating clear goals that propel you forward

Removing the obstacles as you move towards those goals

Reflecting and tracking your progress and celebrating the wins
How it works
Every person is different, but the chart below will give you a sense of a structure of an initial program.

FEATURES
Strength-based assessment

Whole life vision creation

One-to-one coaching sessions conducted via Zoom

Recording and post-session writeup and analysis

Access to The EQUILIBRIUM Success Toolkit
KEY BENEFITS
Focuses on your whole life. This is about you, where you are now and where you want to go

Personalised. Highlights your key strengths and guides you to create an environment to work in your genius

Clarity on your starting point, balancing the learnings with the successes

Clarity on your big rock goals, road map of activities and proven tools to help you along the way

Access to a network of vetted experts from around the world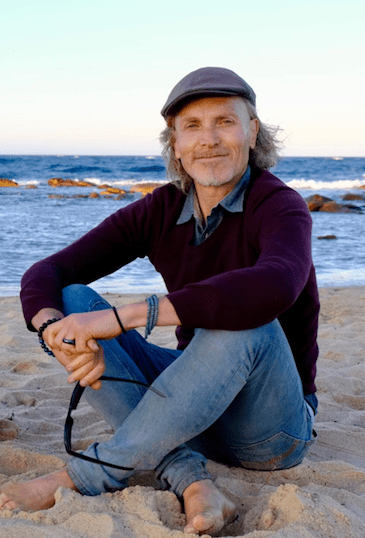 About Lawrence
Lawrence Mitchell is the Founder of Finding EQUILIBRIUM and the CEO of Wellbeing at Work APAC. His purpose is to make wellbeing a strategic priority for individuals, their families, businesses and communities. Lawrence brings a wealth of knowledge, experience and intuition to all of his coaching clients, gained from a career in the corporate sector in London for many years, then moving to Australia in 2016 where he developed his own business to help clients be the best version of themselves.
The Finding EQUILIBRIUM wellbeing model was initially created by Lawrence in 2012 when he was seeking a holistic approach to life, but couldn't find one. So he created one himself with influences from positive psychology, cognitive psychology, metaphysics, nutrition, astrology and natural health sciences.
On a professional level, Lawrence's career has included:
4 years as CEO for Wellbeing at Work, APAC Summits that focuses on making wellbeing at work a strategic priority
9 years as Chief Marketing Officer for

a $1bn knowledge business (RELX Group) that transformed from a magazine publisher to a state-of-the-art data service business.

3 years as Chief Customer Officer for a $100m healthy food & hospitality business (SUMO Salad)

The development of the award-winning RBI Living Well Program and The Shire Wellbeing Festival
Authoring three books including Success without Stress.
The common thread through all of these seperate professional experiences has been transition, change and transformation. Growing up in the world of publishing helped Lawrence to recognise at an early age that nothing is truly certain, and to survive and thrive you need to take responsibility for your own life experience and control the things you can control starting with what you consume both physically and intellectually.
On a personal level, Lawrence now lives in Sydney, Australia with his partner, Heather and son, Sam. Both of whom are key parts of the Finding EQUILIBRIUM team.
If you need support as you travel through the river of life, then book an initial chat with Lawrence to find out whether Finding EQUILIBRIUM is the right approach for you.
A year ago, I was stuck in a dead-end job, procrastinating. In a single coach session, Lawrence has provided me with the appropriate tool and help to define, structure and focus on my ideals. 12 months down the line, things have happened and I collect daily rewards of what has been the best investment for a fulfilled and happier life.
Lawrence has been an awesome coach and mentor since the time we first met about 4 years ago! Over the past year, regular coaching sessions with him have helped me clarify, set goals aligned with my strengths and values and have simple systems in place to keep me moving forward with confidence. I have been a seeker and on Mindfulness journey for the past few years and with Lawrence's help I have been able to push boundaries to make healthier choices and take steps towards my vision of holistic wellness. I love his energy and it has been truly inspiring…he knows exactly when to challenge me and support me to keep growing. I would strongly recommend arranging a virtual coffee with Lawrence if you are keen to transform yourself within and without. You will enjoy the journey! Thank you, Lawrence, for everything.
It is an honour and pleasure to be working with Lawrence to help 'fuel greatness' and inspire and educate others to invest in their wellbeing and personal growth and success. Lawrence is a true leader in wellness with so much to share making him an inspiration to work with. He is also a great business coach who has been helping me in my journey. Lawrence is a great guy, is easy going and always has time for you.
Working with Lawrence and the Finding EQUILIBRIUM philosophy has helped rebalance my priorities and goals. I previously focused almost solely on career goals to the detriment of my physical and mental health and relationships. By rebalancing my goals and learning more about health and wellbeing, I've been able to make consistent changes to improve my habits. I'm more active, make better food choices, am increasing my savings and have the physical, mental and emotional energy to achieve my goals.
As all the cliches go, the very darkest spots this year have brought the most amazing amazing things. You told me good would come out of it I wasn't always so sure, but here I am in this place where I feel big pieces of me at peace. Thank you for all you have brought me, for all the bright spots you've helped create in my mind and in my reality.
My specific and deep gratefulness and gratitude for our connection, for your having dropped in as a beautiful gift into my life, for all the beautiful things I have learned from you and simply from my enjoyment of you as well.
Thank you for a fab session yesterday, I look forward to the next one. The time was extremely useful in clarifying the tools that will be helpful for the next 'chapter' of my life as I go through a big transition.
Thank you for all of your help this year. You've made a HUGE difference in my life. The strong beginnings of balance, equilibrium, that I did not think was even possible for me. Thank you.
You have been a huge help to me this year, huge.

I've been really grateful for it

Thank you for being so willing to give.