Two of a company's greatest assets are people and brands. Yet many leaders struggle to create positive and authentic, human-centred organisations that engage, align and energise people and brands.
Research indicates that organisations that put people's wellbeing at the heart achieve greater alignment, engagement and creativity amongst employees. Energising employees to consistently deliver great customer experiences that drive healthy business results.
The Fuelling Greatness For Business programme is for conscious and
compassionate leaders who value employees', customers' and stakeholders' wellbeing and want to create a distinctive, compelling wellbeing positioning and programme that engages, aligns and energises people and brands.  This then harnesses the employee energy to enable them to create great things.
Wherever you are in your wellbeing journey, we can help you.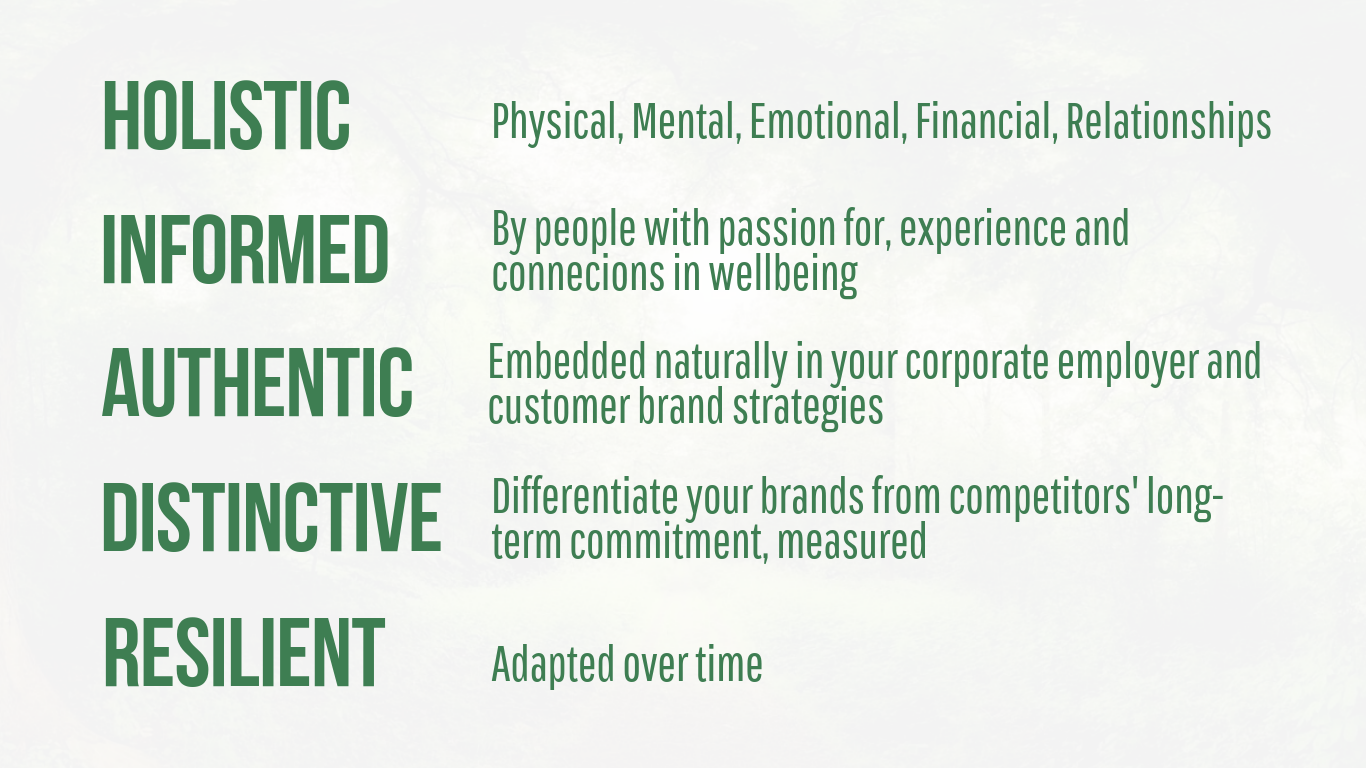 HOW IT WORKS
Fuelling Greatness for Business is a highly flexible, modular education and experiential system, designed to unblock your employees' energy and ignite your brand and customer experience.
Select one module or multiple modules
Some models require pre-work, that you may already have conducted, or that we can arrange eg. an employee wellbeing survey
Employee Wellbeing Strategy
Customer Wellbeing Strategy
Employee & Stakeholder Wellbeing Programme
Wellbeing Innovation & Trends
Leadership & Wellbeing Community
Lawrence Mitchell is the CCO for SumoSalad and Founder of RAW Energy.  As a conscious leader, with boundless Raw Energy, a depth of wellness expertise and breadth of marketing and business leadership and corporate wellbeing experience, he is driven by a genuine desire to help people unblock and balance their energies to lead happier, healthier and more productive lives.
Rachel Bevans is MD, Strategy & Planning for The Healthy Brand Company. Bringing her passion for health and wellbeing to building brands, she believes that only people and brands that are healthy, aligned, engaged and activated, inside and out, drive behaviour change, brand value and results.
Rachel applies over 25 years' experience to your business challenge, sharing her Energy and insight to help you build, change and grow.