If you're passionate about making the world a healthier place, then consider training to be a wellness coach.  As a wellness coach, you'll get to work in the wellness industry, either one-to-one with clients which is so rewarding, in workplaces, in communities. You can develop learning programmes or create wellness grocery products and services to give people access to much better nutrition. In short, the wellness industry is a $3 trillion industry, but it needs more coaches to spread the wellness message and help reverse the obesity and stress epidemics that we're seeing today.
What are you waiting for?

My story
I remember the day well. I had just returned from the Christmas break when I was called into my then boss's office to be told that she moving to a new position, and I was going to be promoted to her role. I was stunned. Unknown to her, all of Christmas I had been grappling with a decision of whether to stay at RBI, or leave and join an environmental start-up business that were trying to attract me. I'd actually decided to leave, so i was stunned to learn this new information that really changed things for me. So instead of handing in my resignation, I stayed and found myself face to face with the group CEO that afternoon discussing my offer, and so began a global marketing leadership role that would last for the next 9 years.
The wake-up call
I was due to start on March 1st, but it almost didn't happen as the month before I went on a flying visit to Shanghai to see a new company we'd bought. It was fabulous experience getting to see China and experience the tastes, the smells and sounds that Shanghai has to offer.  I was there for all of two days. But unfortunately, I picked-up a virus whilst there and I didn't realise this until I got back to the UK and was out running when I collapsed and the world went black. I woke-up to find myself in the hospital with an irregular heart-beat and all kinds of tubes stuck on me. It was a very frightening experience and there I stayed for two whole days, face-to-face with my mortality.  
My health obsession years
When I got out, I had a huge sense of freedom and made a commitment that I would never allow myself to feel that vulnerable again.
So I did what every super controlling person would do, became obsessed with my health, and particularly my diet which I saw as fundamental to my wellness. Up until that point, food was fuel. I was a big runner, still am, and I consumed tons of sugar because it was all about performance. Now, I was eating for health and I read a tone of nutrition books, including the China Study which was evidence based and really resonated with me to extent that I decided to go cold turkey and stop eating all animal products. Not only that, but I replaced my 7 cups of black coffee with green tea, my cans of beer with kombucha.
It was hard. On day three I got the worst flu i've ever had and was in bed for an entire week. I felt weak, ill and super depressed. But you know what, I stuck with it as I had a big Why – I didn't want to be back in that hospital, feeling vulnerable and helpless and almost not human. And before long, I started to feel better. The new became the norm and my energy went through the roof. I was waking-up at 5.00am and doing 3 hours work before the working day even began, which meant that I was able to have my big corporate job by day, but also  explore my passion in nutrition at night, and eventually trained as a health & wellness coach on the side and then built a successful coaching business as a side hustle which was a great outlet for my creative energy and that eventually became my Raw Energy brand and platform.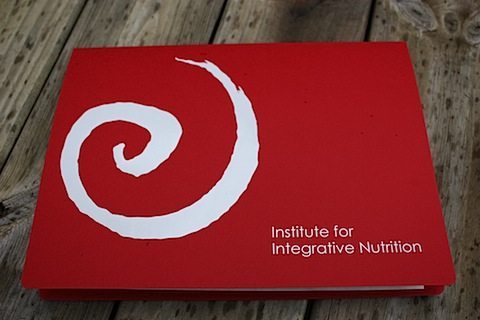 Training to be a health coach
I had such a thirst for knowledge on nutrition in particular, and read countless books and so wanted to study to be a nutritional therapist. The trouble was that to become a nutritional therapist required me to study full-time and that just wasn't possible.  So I took short courses to expand my knowledge. I studied the Raw Foods Certificate with the Body Mind Institute which gave me a broader perspective, and after that I stumbled upon the idea of becoming a health coach which I don't know much about, but it sounded interesting.
Then one day, I was running in Perth, Western Australia, whilst listening to an interview with a health coach who mentioned the Institute of Integrative Nutrition (IIN) in New York, the largest Nutrition school in the world. I'd never heard of them, but made a note and kept it in my 'future box' until the point that I would be ready to make studying to be a health coach a priority.
Sure enough, that time came approximately 6 months later and I joined IIN's October 2012 cohort and graduated 12 months later.
It was a significant financial layout and time commitment and I was worried that I'd pay the money and not find the time to study as I had a full-time job as well as a young family. However, it turned out to be a fantastic decision which has enriched my life significantly and enabled me to focus 100% of my time on making the world a healthier and happier place, one person at a time.
In many ways, it was the ideal course for me as:
It was very flexible. I loved the way the IIN deliver their modules online so that I could fit it into my own time plan

The structure of the programme helped prevent me from feeling overwhelmed, as only one module was released each week which only took about three hours to go through. As I had minimum time during the week, I got into the habit of listening to the modules whilst getting ready in the mornings, then printed off the handouts and then made time to revise before the tests. This worked well for me.

The community via Facebook and the IIN are extremely active, sharing ideas on the content as well as general health issues. You never feel isolated and it's easy to find students and graduates in your local area as I  did in London where I was based in 2012. We also created a great London Healthcoach Mastermind group that eventually evolved in the UK Health Coaching Association, focused on putting health coaching as a practice on the agenda.

There's also an IIN live conference that takes placed in different locations around the world, and I attended the NYC Live Conference in 2013. The energy was amazing.

The content, particularly the nutritional information is really good in the main. Obviously some speakers are better than others, but it's inspiring to hear the thought leaders speak directly. You get to study 100 different nutritional theories from the leaders in the field. There's also marketing, business and coaching content and practical tools to help you set up your business, find customers and manage your time effectively. I can help here to.
Overall, i'd say that doing health coach training with the IIN is a valuable and life-changing experience and different students are motivated by different reasons for starting. Some are keen to grow a thriving, heart-felt business in the health and wellness space; whilst others simply want to learn more about nutrition and health to help themselves and their families move towards wellness.

As for me, with the knowledge gained I went onto to create the RBI Living Well Programme and philosophy that positively impacted the lives of 1000s of people and resulted in a more engaged (+46%), more energised (+36%) and more resilient (+26%) workforce globally. Absence through sickness plummeted 40% and these results combined got externally recognized by winning the CIPD 'Best Corporate Health & Wellbeing Programme, 2016.'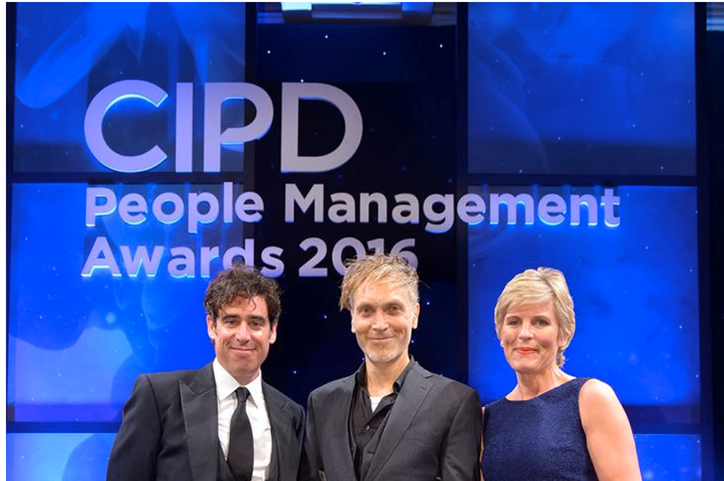 I built the Raw Energy platform to energise workplaces, and took on the role of Chief Customer Officer for SumoSalad in Sydney who's mission and purpose are so aligned with my own philosophy and has access to millions of Australians. I've also got the opportunity to consult with some of the world's leading grocery and FMCG companies, advising them on their health and wellness strategy.
I also managed to write a few books to spread the wellness message:

It has been quite a journey to this point, but it all started with a simple decision back in 2013 to take the IIN programme.
Here's a sample class for you to get a flavour of the content:
To find out more about becoming a health coach, download the IIN's curriculum guide: