Six Steps to a Better Life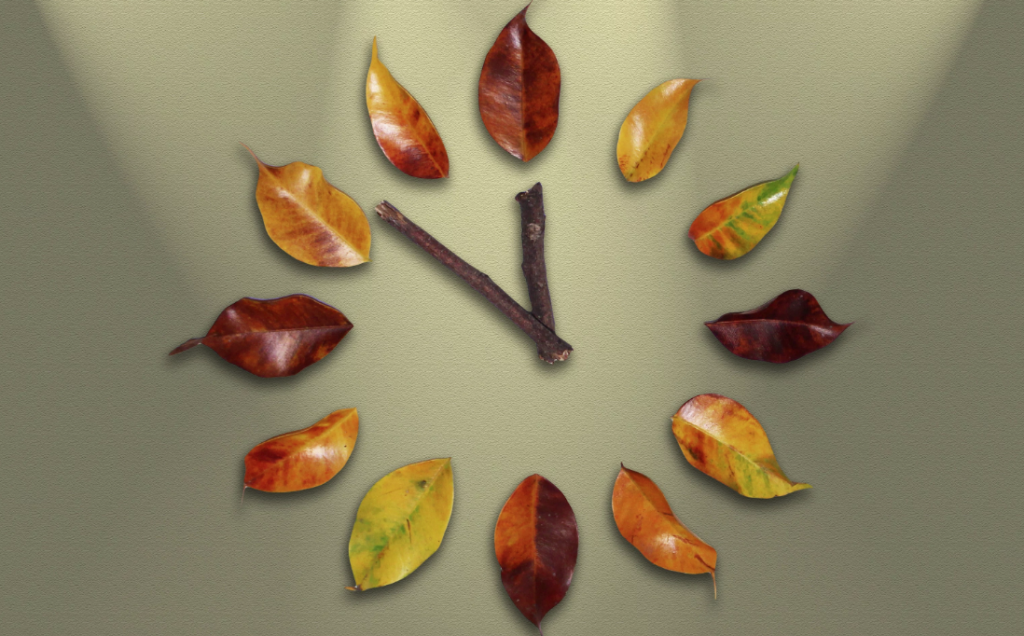 Do You Fear That Time Is Passing Too Quickly, & You're Drifting Through Your Life?
Or perhaps, you're driving your career so hard, that it's costing you your health and wellbeing?
If this is you, then help is right here. You can now get my 100 page book  
"Six Steps To A Better Life" 
 FOR FREE.  All you need to do is send your email address in the box on the right, and you'll get instant access to the A Better Life PDF.
"A Better Life" was designed from the ground up.  It is designed for busy professionals who are looking to change, to find a way out of their situation, in an easy, straightforward, non-time-consuming way, that makes improving your life easy.
We were meant to be happy and live long, fulfilling lives.  "A Better Life" gives you the exact pathway to get where you want to go.
Does it work?  You bet it does!
This is the culmination of 20 years of work from me, Lawrence Mitchell.  I was in my 20's, not knowing which way to turn, how to kickstart my career to get where I wanted to go.  And it all seemed such a long way to go, so very difficult, so much a competition, with everyone around me also vying for the top… how was I ever to get through it?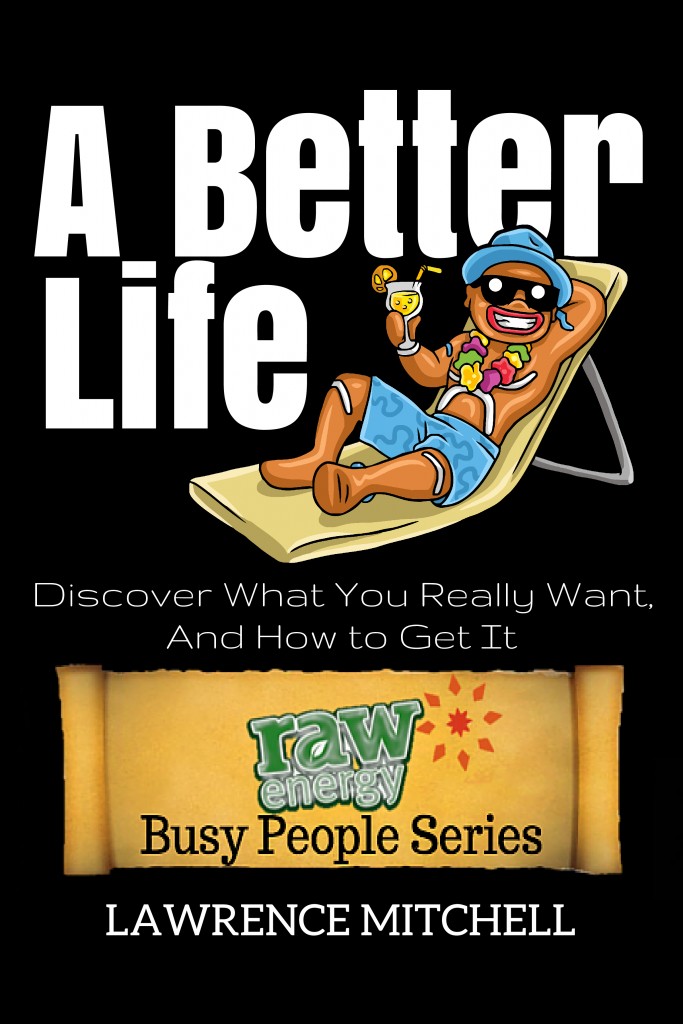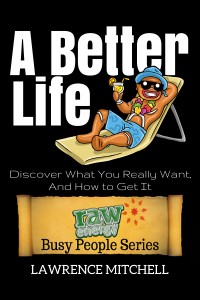 So, one day, I just sat down with a pen and a yellow notebook, and just started writing.  What emerged, is what is now, almost 20 years later, called "A Better Life" and comprises of just 6 steps to help you achieve the life of your dreams.
By using the exact same techniques in this book, refined and improved over the years, I managed to manifest the life of my dreams.  I have had an amazing career, getting to travel the world and head up large global teams.  My passion is in health and wellbeing, so after creating a nationally recognised award-winning health & wellbeing programme in my organisation in one year in my spare time, I then decided to move from the UK to Sydney, Australia to concentrate full-time on my life's goal and live out the Aussie dream!
I get to live on the famous harbour, with the most iconic views from my own balcony.  I run over the Harbour Bridge to work and can take the ferry over to spectacular Manly beach whenever I feel like it.
I also get to invest in the companies that interest me and have built a sizeable passive income, that enables me to not have to work if I choose not to, or to take a month off to go to England or explore the Asia Pacific region…. it's my choice what I do with my time.
It's life on my own terms, which I believe everyone has the right to have.
"A Better Life" was designed for someone just like you.  Someone who works so hard, but there still never seems enough time to get everything done.  At times, you often feel completely overwhelmed, not knowing which task to start first, sometimes starting to panic over the sheer volume of work and responsibility that seems to be on your shoulders.  Someone who has a good life, but knows that it can be better.  A bit more time.  A bit more money.  A bit more fun.  A bit more flexibility for yourself and your family.  "A Better Life" helps you to devise ways of making life easier for yourself.
By going through the easy-to-do exercises in "A Better Life", you will be able to gain clarity on where you want to go in life.  Once you have that, this amazing book then helps you get there.  A one-stop-shop to give you the life of your dreams!
And how do you get your hands on it?  Well, for the next 4 weeks, it is completely, 100% FREE – it is my way of giving back to the universe for giving me this gift in the first place and making my life so incredible.  With this knowledge, you too can have the life of your dreams.  Just by following the steps, which are all outlined in detail in this book, with practical step-by-step activities to make it as easy as possible to get exactly what your highest destiny wants for you.
Nothing but the best possible life is good enough for you.  This small 100 page book will show you how to get there.
Don't delay.  Download a copy right now and start getting your life in order right now.  You owe it to yourself to put yourself first.  Once you have got your own life in order, everything else will fit in around it and find its own rightful place in your life.
Just fill in the form on your right for an instant copy.
What Really Matters To You?
A new day offers the opportunity to wipe the slate clean and start again. You're a different person to who you were yesterday.  You've come a long way.
So how can you make the best of this new beginning?
Setting inspiring goals will guide you through the future, and help you evolve and transition. You are the author of your life story, which means that you get to decide what happens to the main character next. What will she do? Where will she go? What will she study & teach?
However, whilst research shows that people who set goals are more successful in all aspects of life, goal-setting is a skill that most of us aren't taught.
If you're serious about changing your life for the better, you need an approach that guides and supports you.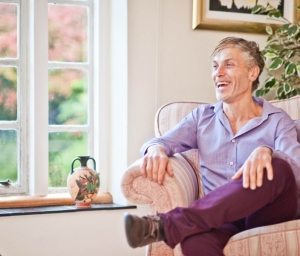 Author, transformation coach and business leader, LAWRENCE MITCHELL has a proven, six-step process to help you get clear, get motivated, and get started on the path towards success.
Are You Too Busy to Focus on What Matters Most?
Are you feeling overwhelmed with responsibilities?
Are you struggling to juggle family and work commitments?
Do you feel that no matter hard you work, it's never good enough?
Do you struggle to take proper care of yourself?
If you answered yes to one or more of these questions, then you're not alone.  Juggling family and professional responsibilities whilst also carving out time for proper self-care — is daunting.
Life can so easily becomes an ongoing battle to get through the day, leaving little time to nourish and nurture yourself, and pursue activities that lead to your personal growth.
Could you invest 2 hours in your future?
I know what it's like to be super busy, and very focused on building a successful career and business.  Whilst still wanting a rich family life.
My life has often got out of balance, but over the years, I have developed a powerful tool and process I use each year to keep me focused and productive.
This process and toolkit, the 'A Better Life' workbook, is now available to guide you.
'A Better Life' is a simple, 6-step process created to encourage busy people to start thinking about what matters most, and then create the energy and resources to take action.
I'll help you take stock, articulate your dreams, break them down into manageable goals, take action, keep track and get the support you need along the way so that you don't get distracted.
It has taken me years of planning to design this process, and I'm confident that 'A Better Life' will help you gain the clarity you need to make meaningful progress, no matter where you're starting from.
SECTION 1: Where are you now?
• Knowing Yourself
• What Motivates You
• The Shape of Your Life
• Barriers to Success
SECTION 2: Where would you like to go?
• All About Goal Setting
• Setting Your Own Goals
• How to Maximise Success
space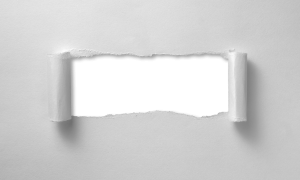 "When you know where you want to be
                                      it becomes a lot easier to see what's
                                      keeping you from getting there."

.                                   

– Jim Rohn, American entrepreneur, author and motivational speaker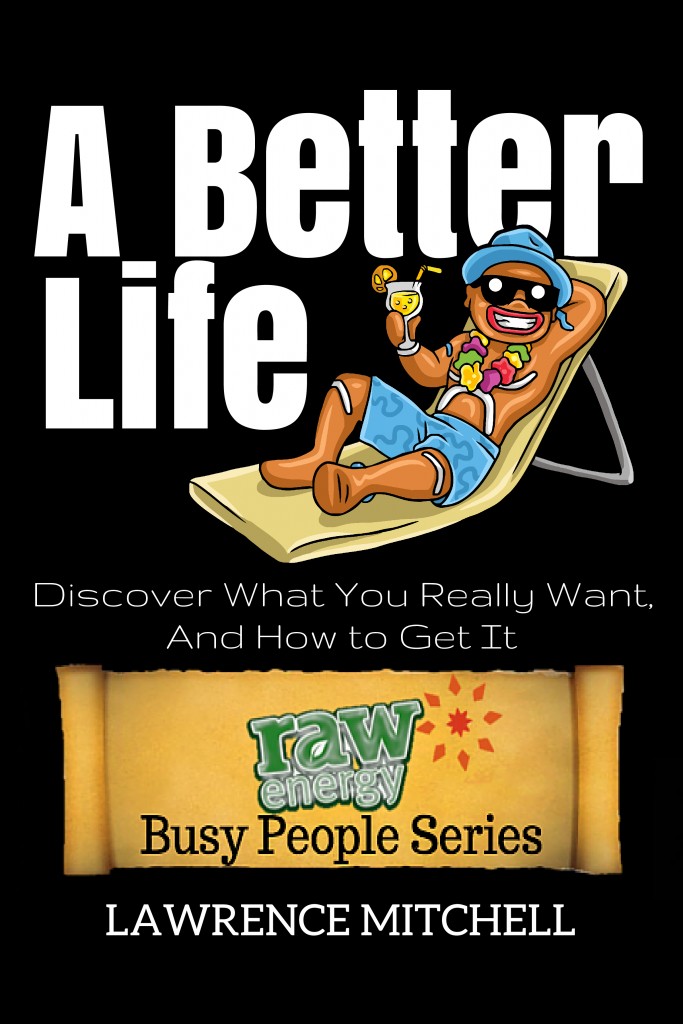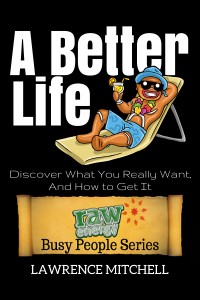 To get INSTANT access to your FREE copy of "A Better Life"
just fill in your details here:
Wishing you the very best that life has to offer,
Lawrence