We are living through an exciting age. Advances in science, medicine and technology have and are transforming our lives, increasing our life spans, making the impossible possible.
However, despite living longer,  and spending a fortune on diets and fitness products, chronic diseases – cancer, heart disease and diabetes continue to rise, and though genetics has a role to play, lifestyle choice makes a huge difference to how you look, feel and think.
The good news, though, is that you don't need to follow the trend and be like everyone else. By embracing the right education, guidance and support, you can take back control of your health, and look great, feel great, think more clearly.
Frustrated by the amount of resources invested in 'cure approaches' and short-term fixes, we developed the Raw Energy System to support people to develop habits and practices that serve them well in the short, medium and long-term.
The Raw Energy System is a simple, structured approach to lifestyle change, designed to teach you and empower you live well and work well. It's underpinned by the philosophy and framework that sees energy as the main outcome, and the goal to achieve balance in six different types of energy.
Our process is very simple.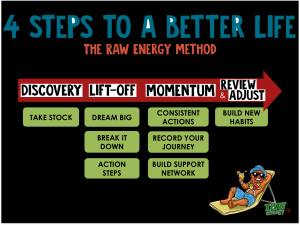 The starting point is to really take stock and understand where you are now leveraging data and technology to create a picture of your current situation. From there, it's a lot easier to create a vision for your future health, your goals and dreams for how you want to look, feel, behave and think. Whether your goal is to lose weight, get fitter, increase your energy and performance, we'll help you define your goals and create strategies and new habits that you can follow through.
Whilst healthy food and healthy living can often be regarded as boring, and full of do's and don'ts, we believe that the opposite is true.
If you're committed and willing to put in the work, I guarantee that you'll get the short-term results you desire, and if you sustain the healthy habits, you'll be able to allow your future self to thank you!
Results you can expect: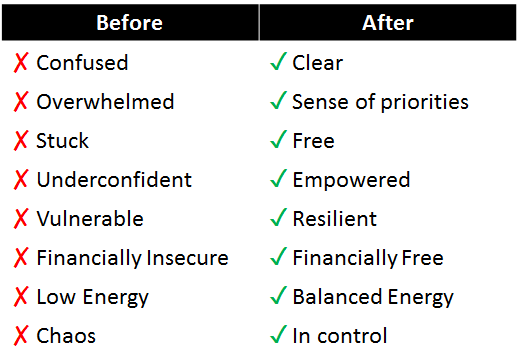 We work with clients around the world via Skype and telephone sessions, as well as in-person where possible. My programs range from short-burst one-to-one sessions and to longer VIP days and programmes, all designed to support you transition to a better you.
Thank you for your interest in Raw Energy.


Lawrence Mitchell
Founder, Raw Energy
P.S. Download a PDF with more information about Raw Energy. It's free.
.
Contact us today for a free, confidential 15 minutes consultation to see if we can help you on your journey.