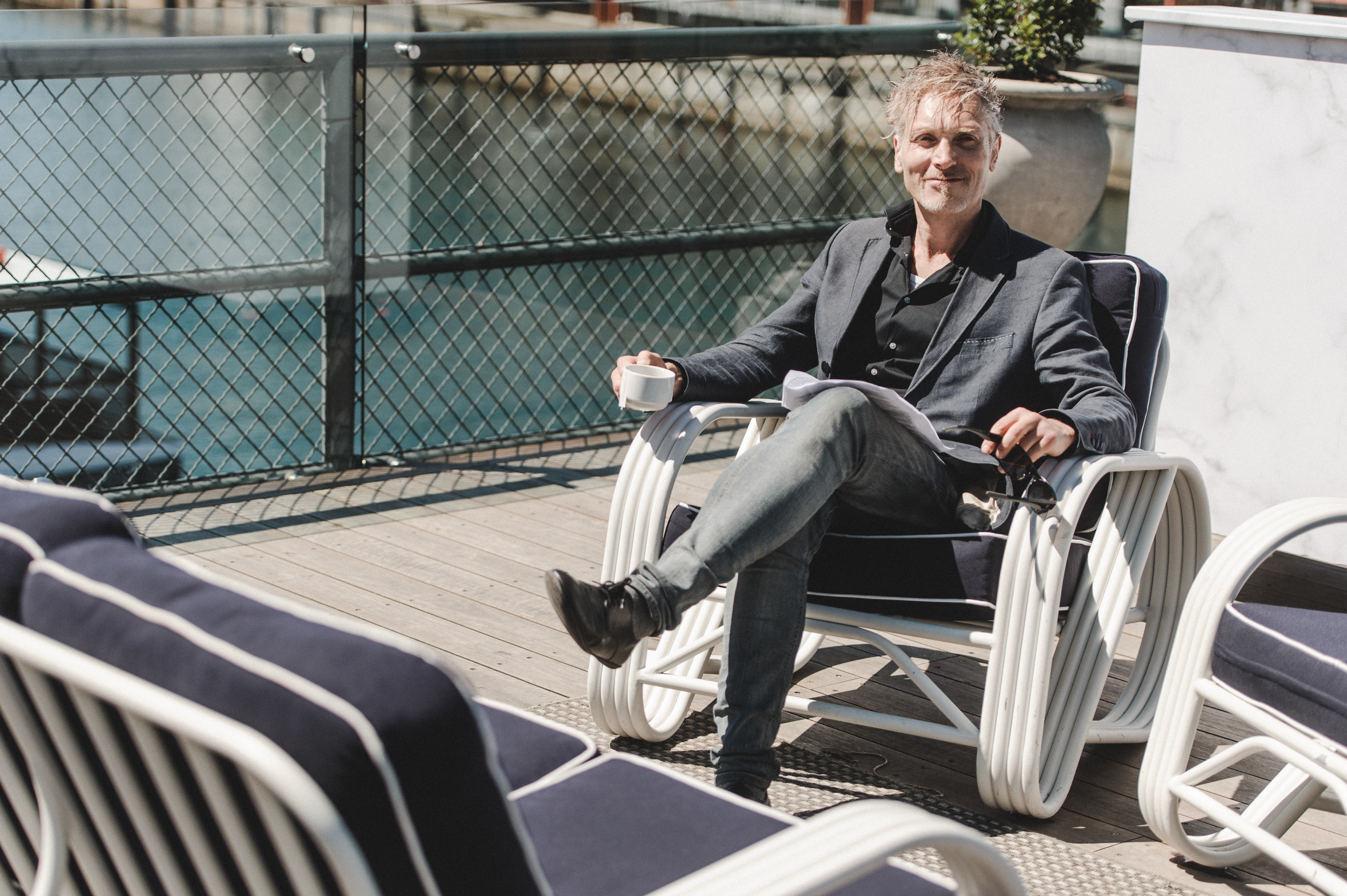 TOTAL
BOOK NOW
Wellbeing
Combined
Business & Life Coaching
You don't need to struggle with your business!

We have never before seen something so small and invisible bring the whole world together in the way that this virus has.
Every single person and business has been impacted in some way, and the implications will be far-reaching, long after we are back to a more 'normal' existence. We are living through a chapter in history that future generations will study to understand both the impact and the learnings. Looking at other disruptive cycles for reference, we see that the people and businesses that can ride out the storm, emerge on the other side in a more resilient and solid form.

Life will not be the same as it was before. And, in truth, we don't want it to be.
Total Resilience & Wellbeing Coaching:
A Unification of Life and Business Coaching

Total Resilience and Wellbeing Coaching is about helping you move towards wellbeing in both your business and your life, no matter what's going on externally. It's only when you have wellbeing from both a business and personal perspective, along with the ability to bounce back from negative experiences, that you experience true Total Wellbeing.
Total Wellbeing isn't the result of one thing, but it's about collating and harnessing a range of outstanding personal and business wellbeing tools that you can dial up whenever you need it. It's an absolute necessity in times of crisis when you need to think on your feet and access the key ingredients of success: creative thinking, innovation and purposeful action.
When the rug is pulled beneath you, you can stick your head in the sand, give in to anger, or accept what's happened and learn to pivot quickly. The latter is the preferred option, but it is tough to accomplish when you're stuck in a 'fight or flight' state. That's when it helps to have an experienced life and business coach who will take the time to guide you through the process and produce a personal wellbeing toolkit that works for you.
You may be asking yourself:
\What should I do now?

How can I get the energy to pivot and create new income streams?

How can I get the energy to reduce my expenses and manage the impact on my lifestyle?

How can I get the energy to promote myself to the market?

How can I create a more resilient business?

How can I stay well and avoid succumbing to this virus?

How can I build my business and still have a meaningful personal life?
Your coach, Lawrence Mitchell, can help you navigate through these issues, having helped thousands of clients do just that, building his own successful business whilst also working full time and having a family! His methodology was developed to help him manage his own hectic lifestyle, and quickly found that the tools he adopted for himself were just the things his colleagues and business-owner friends needed to improve their own lives.
You don't need to struggle alone. I'm here to help you travel through this phase of uncertainty and unprecedented change and emerge on the other side in a good place.
Total Wellbeing Coaching: The Breakdown
A unique 3-step coaching programme which includes 6 hours of coaching structured as follows:
2 hours – SESSION 1 – understanding where you are now in your life and business and the key challenges and opportunities ahead
1.5 hours- SESSION 2 – focusing forward, building a vision of success, from both a professional and personal perspective
2.5 hours – SESSION 3 – building a personal roadmap, including the activities and toolkits you need, to bridge the gap between the now and your successful future
4 KEY BENEFITS:
1. Deep clarity on your starting point
2. Clarity on your vision and goals that will energies you
3. A road map of activities and actions to take to build the bridge to the future
4. Access to my personal network and platform that can be leveraged
This is an amazing opportunity to work with me one to one via zoom wherever you are in the world.
I have 8 slots available, so to book your slot and complete a discovery questionnaire to make sure you're right for the programme and that I am right for you.

Thanks Lawrence for all of your help, insights and guidance, supper helpful and I feel really energised to push forward with more focus and strategy.
Stuart |
LONDON

It has been an exciting, rich, and fulfilling 6 months working with Lawrence as my life coach. Lawrence helped me to identity key problem areas including an impossible relationship, a poor morning routine and unhealthy negative self talk. I now find myself in a happy relationship, have habituated a more positive start to my day and most importantly I feel a spring of well being has opened up inside me.
Simon |
SYDNEY

Lawrence is a fantastic coach for me precisely because I was so busy with day-to-day tasks. I didn't have time to stop and think about where my whole life was going. I was frantic at work, tired at home, and trying to keep going at the weekends. Lawrence's coaching sessions helped me clear out my mental clutter, to pause and work out what is really important to me in my entire life, and then how to focus on that. In our very first session he proposed a couple of seemingly minor tweaks to my routines that made a big difference. I gained so much more control over my time and energy. I also gained the confidence to tackle my current and future life priorities. I have a renewed sense of purpose in achieving my future, it's so exciting.
Sophy |
HOUSTON

Lawrence has made such an impact on my life, helping provide me with the tools, framework, and questions that have allowed me to get to where I am today. Through my meetings with Lawrence, he was able to help me figure out what the things were that I valued most, how present they were in my life, where there was room/opportunity to go after them, and how to be more self compassionate, while still being intentional about my life. Regardless of where I was mentally/physically at the time of our sessions, I always left our sessions feeling inspired, having had Lawrence help to provide insight into my inner desires. He always brought empathy and non judgment to our sessions, while still challenging at the appropriate times in order to help me figure out what I really wanted, if there were thought patterns I was holding onto that needed changing. Lawrence's extensive business experience, combined with his creative and soulful spirit is a rare combination for anyone and makes him an incredibly unique and valuable life coach, able to cater and connect with people from a wide variety of backgrounds. I am so thankful to have had Lawrence as a life coach and can't recommend him enough!
Mira |
NEW YORK CITY

Lawrence has been an awesome coach and mentor since the time we first met about 4 years ago! Over the past year, regular coaching sessions with him have helped me clarify, set goals aligned with my strengths and values and have simple systems in place to keep me moving forward with confidence. I have been a seeker and on Mindfulness journey for the past few years and with Lawrence's help I have been able to push boundaries to make healthier choices and take steps towards my vision of holistic wellness. I love his energy and it has been truly inspiring…he knows exactly when to challenge me and support me to keep growing. I would strongly recommend arranging a virtual coffee with Lawrence if you are keen to transform yourself within and without. You will enjoy the journey! Thank you, Lawrence, for everything.
Reshma |
SINGAPORE

Lawrence has bolstered my sense of self and accomplishment. At a deeper level, he has helped me uncover what I have kept hidden from myself – the truth about what I do and how much I create. Can there be greater and more helpful work? He is helping me hone my sense of purpose – and helping me translate that purpose into measurable, impactful and joyful actions. Lawrence has been attuned to my blocks and to my gifts – balancing poetic vision with the nitty-gritty of how things work.I look forward to my sessions with Lawrence – they help free me from my inner voice which blocks me and reminds me of who and what I am and can be. Lawrence is direct, positive, discerning and strategic – a gift to any aspiring artist, entrepreneur or thought leader.
Mark |
NEW YORK CITY

It is an honour and pleasure to be working with Lawrence to help 'fuel greatness' and inspire and educate others to invest in their wellbeing and personal growth and success. Lawrence is a true leader in wellness with so much to share making him an inspiration to work with. He is also a great business coach who has been helping me in my journey. Lawrence is a great guy, is easy going and always has time for you.
Timo |
SYDNEY, AUSTRALIA

It has been one of my best professional experiences working with Lawrence to develop & scale RBI's Living Well programme. Living Well was Lawrence's brainchild & as the creator & Executive Sponsor of the programme, Lawrence's commitment, energy & passion for supporting RBI's people has made a lasting, positive impact on the culture of the company. I was delighted to see RBI win the CIPD Award for 'Best Health & Wellbeing Initiative' earlier this year – a true testament to Lawrence's vision, leadership & success of the programme.
Kirsten |
LONDON, UK

I've worked with Lawrence for a while now and his coaching and mentoring has been invaluable. It's pretty stressful being an owner-operator, but Lawrence's system has made life a lot easier, less stressful, and most importantly, a lot more profitable.
Chibs |
SYDNEY, AUSTRALIA

I have been one of Lawrence's clients for a year at the time of writing. It's been a transformative experience for me personally and for the team with whom he has worked. We started with the foundations of all good companies, culture. From those strong foundations, Lawrence has coached me and team through sometimes challenging changes and helped us grasp our many opportunities. The blend of personal wellbeing and professional coaching, underpinned by a wealth or real-world business experience and tools is a powerful mix. I'd happily recommend Lawrence and in fact already have on many occasions.
Chris |
SYDNEY, AUSTRALIA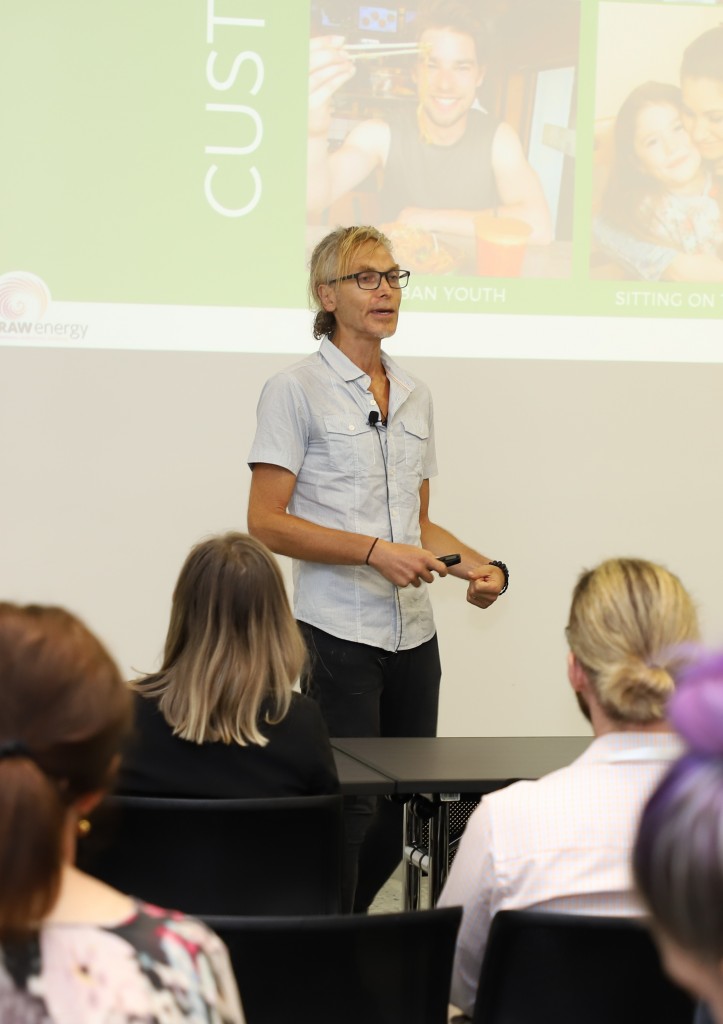 About the Author
Lawrence is the Founder and Creator of RAW Energy that helps people build Resilience, Authenticity and balanced wellbeing. RAW Stands for:
Resilience Life is full of ups, downs, twists and turns. Resilience is all about building a core inner strength so that you can bounce forward.
Authenticity Each of us has natural strengths and areas of development. Deep self-knowledge enables us to put ourselves in environments that help us thrive.
Wellbeing Harmony and balance in all areas of life. The RAW Energy Total Wellbeing model has 5 pillars which each represent a segment of life and provides the framework to take positive and consistent action to upgrade.
You can read more about Lawrence's story HERE