"Love each other as I have loved you"
I like to think that people, each one of us, are inherently good. Yes, people can be horrible at times, but overall, I believe that there are more good people than bad and we all have a huge capacity for kindness and compassion.
During times of crisis and uncertainty which seem to be regular occurrences these days, we often see the true human spirit come through. Whether it's bush fires in Australia or the COVID-19 virus that has disrupted everyday living around the world, these events bring out the positive, compassionate human spirit who wants to help others and give gifts of kindness.
Just imagine what the world would be like if we all made 'giving acts of kindness' a consistent habit in our day-to-day lives! Becoming the norm, rather than the exception. What would that mean for individuals, communities, businesses and societal wellbeing? How would it be different?
It's amazing what a single person can achieve. Taking one example, in our recent history, we have seen a 16-year-old girl, Greta Thunburg, unite the world behind preventing global warming. But in truth, we all have the capacity for making change, and it starts by being clear on what you stand for as a person and what's important to you.
To help make giving acts of kindness a normal part of your day, here are some ideas to help you integrate the habit into your life and create a win, win, win, win scenario: a win for you, a win for another person, a win for a community and hopefully a win for the planet too.
From an overall wellbeing perspective, research shows that performing kindness to others, will benefit our personal wellbeing in a couple of ways:
Increasing mental wellbeing, ie increased happiness and mood through the release of positive chemicals in our brains: dopamine, endorphins and serotonin (Dr Waguih William Ishak)

Improving physical wellbeing, ie lowering blood pressure, improving heart health and reducing inflammation through the release of oxytocin (David R Hamilton, PhD, Feb 2017)

Here are 6 acts of kindness you can integrate into your life, starting today:
1. Be kind to yourself
The first person to show kindness too is to yourself, all of the time. As a coach, I work with so many people who are far from kind to themselves. In fact, their self-talk is dreadful! By changing the internal narrative, we start to lift ourselves and build our confidence. We recognise that we are human, that humans make mistakes, but those mistakes are lessons to teach us and help us grow. Practical ways of reminding yourself to be kind to you are to put a post-it note on your bathroom mirror with the words: "I am enough." Repeat it every time you look in that mirror and eventually you will believe it. Another good tool is keeping a gratitude journal. It doesn't have to be complicated, but research indicates that those people that think of 5 things they are grateful for each day can increase their happiness by 25% (Emmons & McCullough, 2003). Finally, being kind to yourself means nourishing your body with the best quality fresh food and drink that boosts your immunity and your energy. Eating highly processed, nutrient-poor food is not being kind to yourself at all.

2. Appreciate friends, family and work colleagues
It's a sad fact, but many people go through their entire lives without receiving any gratitude, words of appreciation of encouragement for others. Without any guidance or feedback, it's no surprise that, according to Marissa Peer, the biggest disease affecting humanity is the feeling that they aren't enough. Maybe you relate to this, maybe you don't, but by noticing the good things that the people around you do, and taking the time to recognise, acknowledge and thank them for it, could totally make their day. This is a great example of a low effort, high impact activities. In the workplace, recognising employees is the simplest way to improve morale.
During this time of social isolation, it is especially important to check in with friends, colleagues and loved ones, in a number of ways, including:
Send them an email to say thanks for something specific they have done for you and how they have helped you.

Keep a jar in the kitchen where you can add little appreciation notes of positive things that a family member has done for you. Then read them as a family once a week.

Send a text to a friend you haven't seen for a while, saying you're thinking of them.
Remember that it's the little things that make the biggest differences in people's lives.

3. Help neighbours, or people going through a rough patch
Wherever you are in the world, a lot of people are struggling right now. We are experiencing change and uncertainty on an unprecedented level and many people are not prepared for it. Try to be sensitive to those around you and check in with neighbours to see how they are.
Practical things you can do include:
Put a little note in vulnerable neighbours doors, providing your phone number, offering to help.

Make a list of people you are concerned about, eg. if they live on their own, and check in with them at least weekly.

Offer your services on the new 'Sum of us' aid service htps://aid.sumofus.org/offer, even if it's just providing a friendly ear for a chat.
These simple acts of kindness practiced consistently will unite a community and have a lasting effect on a community and on the whole world.
4. Donate your time or teach people something
We all have amazing talents. The trouble is that we are too close to ourselves, so we don't realise or appreciate what those natural talents are and don't really tap into our passions. Whatever your interest, whatever your passion, whatever your skill, there are lots of people who would like to learn from you. Sharing your knowledge informally or formally will help you to grow as knowledge is truly power. Alternatively, you could volunteer for a charity. I recently volunteered to help a charity with their marketing plan. It was an amazing experience collaborating with the founder of the charity and helping her have more impact. Volunteering your time will also enhance your personal wellbeing. Christine Carter, for example, found that people aged 55+ who volunteer in 2 or more organisations are shown to have a 44% lower likelihood of dying early. (Oman, D.; Thoresen, C. E.; McMahon, K. (1999)).
5. Promote a friend's or a local business

Running a small business is hard work at the best of times. Throw in the 'virus disruption' and many small businesses are really struggling to survive. Support them in practical ways, such as buying their products; purchasing a gift voucher to give them cash to pay their bills, and promoting their business to others, verbally, on social media or via a google review to help them get more customers. These acts of kindness will be a win/win, you will deepen your relationship with your friends and local businesses, as well as the other people who get to experience the value.

6. Loan money to a third world entrepreneur or donate to a good cause

The wonderous thing about the digital age is that things are now possible that were never possible before. One of those things is loaning entrepreneurs in deprived communities money to set up or grow their business. Tools such as Kira provide the mechanism to make this happen and are helping millions of people to do acts of kindness that have a ripple effect on families and communities in some of the poorest parts of the world. 99% of the loans are paid back, so if you have some spare cash, no matter how small, it could be used to transform the life of another individual far, far away.
Alternatively, charitable giving is such a good way to help society, and has the added benefit of giving us 'feel good' vibes as well. There are so many different charities that are suited to anything you feel passionate about. You just need to take your pick. You can be really creative about raising money for charities, and many things can be done from home, for example doing challenges like the ice bucket challenge; asking for donations for your favourite cause instead of a birthday present, or just plain giving.
There you have it, 6 things you can do to practice kindness and compassion every single day, and create a positive culture at home, in your local community and at work. It is possible. Kindness will always start with yourself as you are the lynchpin in your life. You need to feel good so that you can spread that positive vibe to help others. It doesn't have to be difficult, or complicated, and in fact the smallest things can have the biggest impact as Aesop, the Greek storyteller once said: "No act of kindness, no matter how small, is ever wasted."
So decide to do at least one kind deed for someone else each day, and then pay attention to what happens next. Let me leave you with the wise words of Dr Ishak professor and clinical chief of psychiatry at Cedars-Sinai, the non-profit academic healthcare organization: "The rewards of acts of kindness are many. They help us feel better and they help those who receive it. We're building better selves and better communities at the same time."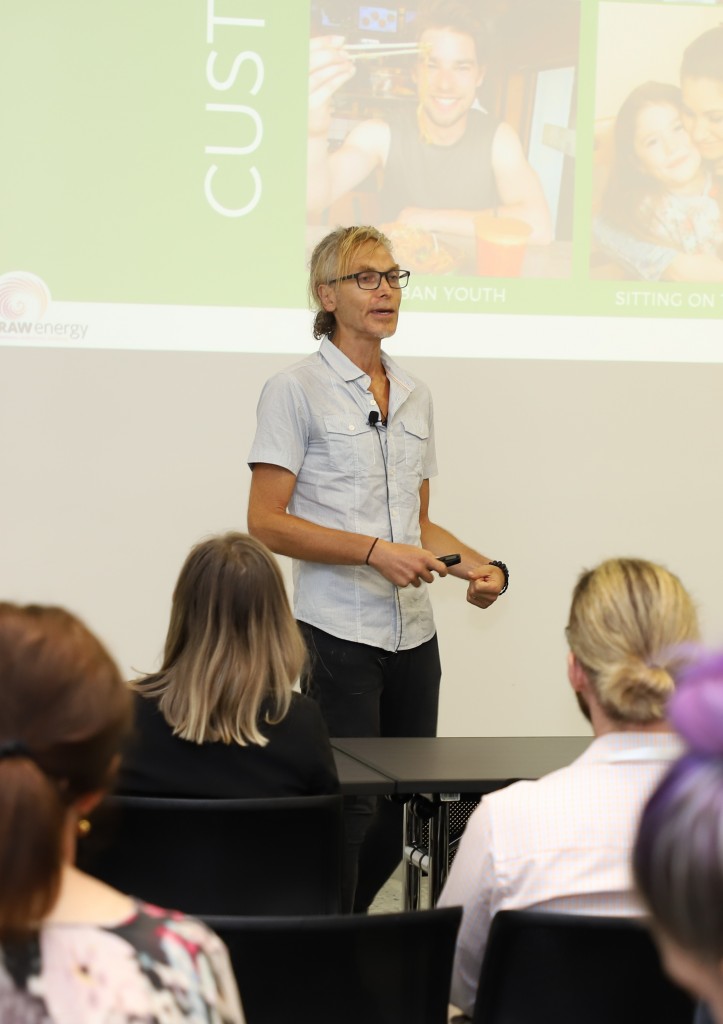 About the Author
Lawrence is the Founder and Creator of RAW Energy that helps people build Resilience, Authenticity and balanced wellbeing. RAW Stands for:
Resilience Life is full of ups, downs, twists and turns. Resilience is all about building a core inner strength so that you can bounce forward.
Authenticity Each of us has natural strengths and areas of development. Deep self-knowledge enables us to put ourselves in environments that help us thrive.
Wellbeing Harmony and balance in all areas of life. The RAW Energy Total Wellbeing model has 5 pillars which each represent a segment of life and provides the framework to take positive and consistent action to upgrade.