RAW Energy's purpose is to give people the gift of wellness through the power of knowledge and education. Such a big purpose can't be achieved working alone, so we're increasingly collaborating with people and brands across the 'wellness ecosystem' who align with our values and our goals.
I'm delighted to announce a new collaboration partner and my role as a Wellness Ambassador for InnerOrigin!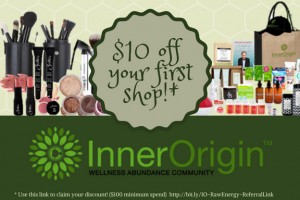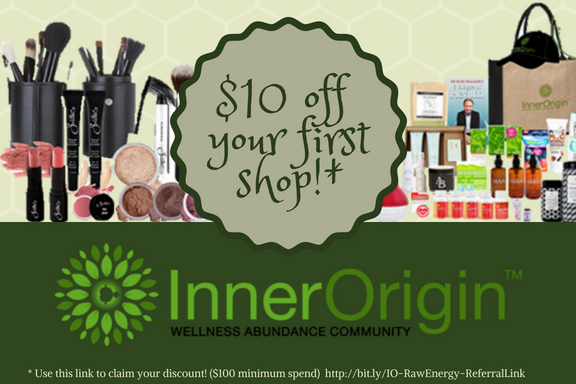 Inner Origin is a wellness ecosystem, bringing together emerging and established wellness brands, advocates and customers to make it easy and accessible to find wellness products and services that you can trust.
Wellness is now a mega trend and integrity can often be compromised when a sector is growing fast. As a health and wellness professional, I spend a lot of time unpicking claims to make sure that products and services, particularly food are authentic. That's why I love InnerOrigin as they do all of this hard work for me and have put a lot of rigour in place to ensure the quality and standards are high.
Every product and service goes through a vigorous vetting procedure from the InnerOrigin panel, which validates all the claims and checks all the ingredients, to ensure that only the best, environmentally-friendly, animal-friendly and people-friendly products enter their range.
All products are BPA-free, GMO-free, preservative and fragrance-free, nitrate and MSG-free, cruelty-free, hormone and antibiotic-free and the food has no artificial colours.
I'm hugely excited to be sharing the Gift of Wellness via InnerOrigin's growing range of 2k products. It is a perfect fit for both Raw Energy and SumoSalad as we share exactly the same purpose, principles and goals.
The range covers everything that you put in your body, on your body and around your home and includes: cosmetics and make-up, personal grooming, personal care, baby care, pet care, food products, drinks, nutritional supplements, cleansing programmes, essential oils, sports products, home care, education products and more – they even have futuristic health tech products and DNA testing kits.  And the great news is that they are adding new products all the time and expanding into new markets.
Currently, Inner Origin is only open to customers in Australia, and as a Gift of Wellness from RAW Energy to you, here's a $10 discount to invest in any wellness products on the Inner Origin platform.  Just click here. [Please note that after you register on the linked page, the discount will be automatically applied].
Message me if you're outside Australia, as we will shortly be shipping overseas too.