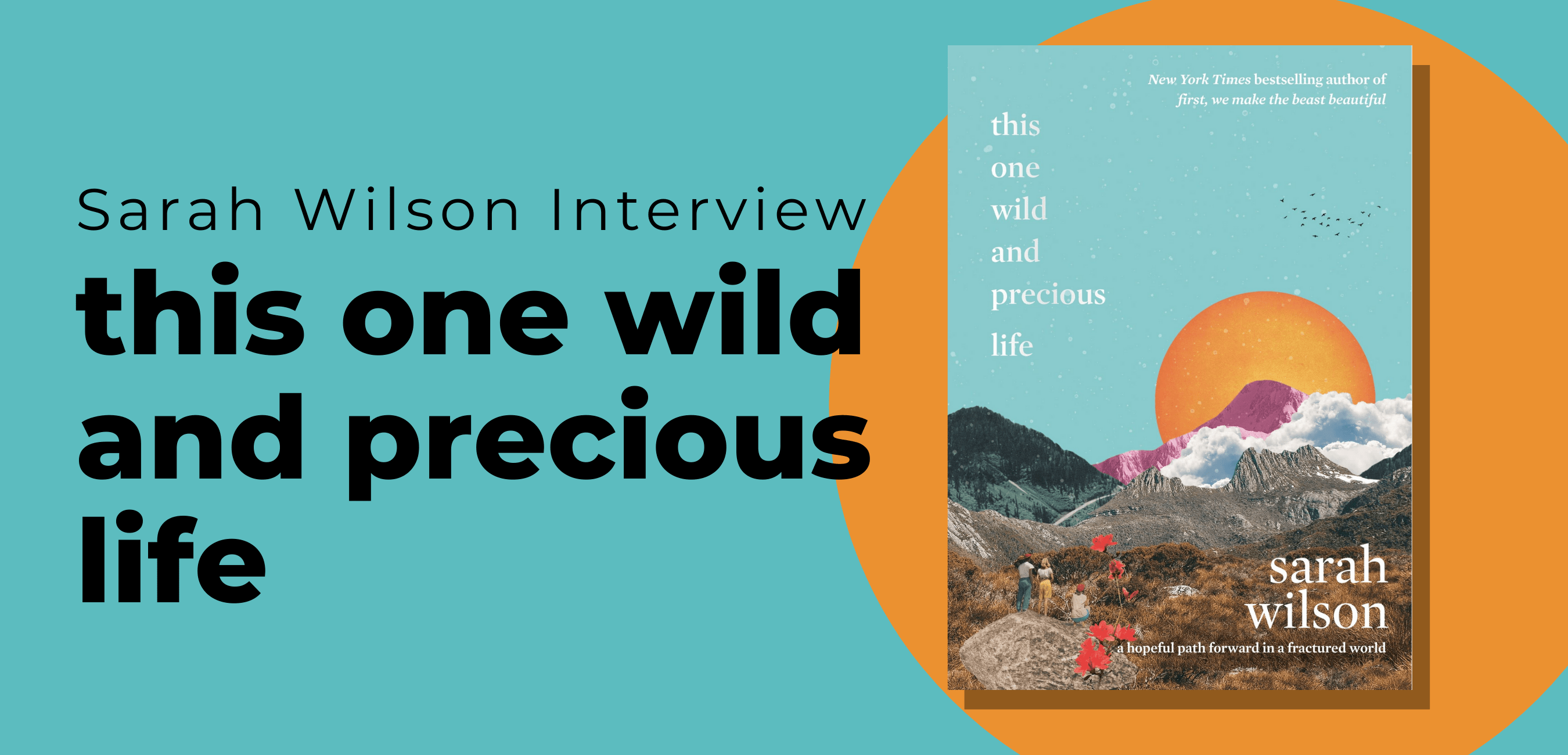 Sarah Wilson Interview: this one wild and precious life
Sometimes you read a book and the words connect with you at a deep soul level. That's how I felt when I started reading Sarah Wilson's new book, "this one wild and precious life".
I had the pleasure of interviewing Sarah at the Wellbeing@Work ANZ Summit shortly after the book came out, and she shared with us how the book was meant to be published at the start of 2020, but was delayed because of the Australian bush fires and then was delayed again because of the Pandemic, and then for a third time because of the social unrest!
But everything happens when it's meant to happen, and it feels that now is the perfect time for this book to be released.
We're living through overwhelming times: the climate crisis, political polarisation, racial injustice and COVID-19 have left many of us in a state of confusion and despair; experiencing disconnection – from one another, from our true values, and from life.
As one reviewer wrote:
"Sarah Wilson argues that this sense of despair and disconnection is ironically what unites us – that deep down, we are all feeling that same itch for a new way of living. This one wild and precious life opens our eyes to how we got here and offers a radically hopeful path forward, leading us through a series of practices for reconnecting again that include:
Go to your edge. Do what scares you and embrace discomfort daily.
#buylesslivemore. Break the cycle of mindless consumption and get light with your life.
Become a soul nerd. Embrace poetry, deep reading, art, and classical music to light up your intellect.
Get 'full-fat spiritual'. How to have an active practice – beyond the 'lite' 'rainbows and unicorns' – and use it to change the world.
Hike. Just hike. Walking in nature reconnects us with ourselves, and with our true purpose.
Practise wild activism. If you can get 3.5 per cent of a population to participate in sustained, non-violent protest, change happens. We create our better world."
Overall, "this one wild and precious life" provides a much needed sense of hope of how we can get back to feeling connected and move towards a sense of wholeness that has been lacking in our world for so long.