Try this recipe for a hearty & filling kidney bean & mushroom casserole (its also 'acidentally vegan' ). It's a wonderful winter warmer.

Knowing what to eat is just half of the battle, and you can save yourself a ton of time and money by learning how to cook and prepare simple meals at home. I'm not a great cook, but I enjoy the creative process of experimenting with combining different ingredients to create something delicious (hopefully).
In truth, I have created many things that have not fit into that category, but I have always learnt from the process and tend not to follow recipes, or even write down recipes when things go well so that  I can repeat the 'masterpiece' and share the details with others. As a health coach, I am finding recipes to be perhaps the single most important content to share. We're all very busy, and many people just want the step by step guide.
If that's you, then here's a wonderful recipe that I created last week.
The core ingredient is kidney beans, but before you click away, please bear these facts in mind:
To live well, we need to feed our bodies the foods with most nutrition to get the physical energy we need to be successful
Dried beans have more antioxidants than all but a few fruits and vegetables, and dark red kidney beans are amongst the highest
Interestingly canned beans are even higher in antioxidants than home-cooked beans as the heat of the canning process enhances the nutritional content
Kidney beans were never a favourite part of my diet, but when I learnt about the high nutritional content, I decided to give them a go and here's a recipe which is absolutely wonderful for those cold winters evenings:
What you'll need to feed 4 (two adults two kids)
A 100gsm packet of dried, red kidney beans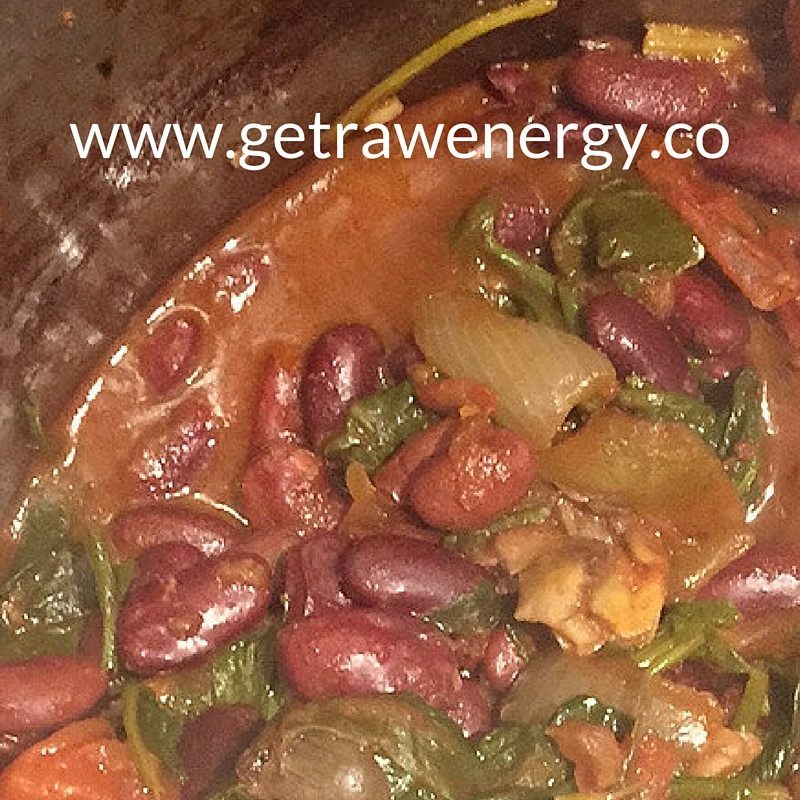 or you can skip the soaking part and take 2 cans of kidney beans
A large onion, finely sliced)
2 cloves of garlic crushed
10 large mushrooms, sliced
10 baby tomatoes, chopped
A head of spinach (about 10 leaves)
Black pepper, salt, paprika to taste and season
Preparation
Soak the beans over night in enough water so that they are covered, and leave in room temperatue and then thoroughly rinse in water (or open two cans of kidney beans – as these are already soaked for you).
Place the beans into a large saucepan with water and cook on medium heat for 40-50 minutes until soft
Add a little cooking oil to a separate pan, chop the onion, mushrooms, garlic and tomatoes and lightly fry until soft
Combine the two dishes together by adding the onion and tomato mix to the beans and cook on medium heat for 15 minutes
Taste and season – with salt, pepper and paprika
Serve in a bowl with salad or brown rice.
---
Modern life can be busy and very stressful, trying to balance the many balls of life. To help you cope and thrive, download this free, one pager containing 28 ways to a stress-free and happy life .

Click on the link or the image to get your free download!