Have you ever been in a meeting when a big topic gets discussed?
Everyone has ideas. A few people voice may dominate and the conversation could turn into a debate which goes round and round in circles. Not great, particularly if you're pushed for time like many of us are in the modern, corporate world.
Well, I've certainly been in many of these types of meetings and it can be very frustrating, particularly when the debate concludes without any clear path of action.
So the prospect of learning about how games and play could potentially be used to transform these frustrating and stressful meetings into collaborative and entertaining encounters that delivers insight to move the agenda forward, sounded like an opportunity I didn't want to miss!
Hence, last week, i flew to Utah to attend the Innovation Games Summit with two of my colleagues.
The journey took me almost 20 hours, but i am really pleased I went as I have returned with a new set of tools (ie games) that can be applied in many situations.
Whilst the concept of playing games may not seem align with 'serious business', many very serious businesses are actually embracing games to help them solve problems and engage their employees in a way that unlocks their potential and benefits both individual and business wellbeing!
These same companies are using games not only internally, but to collaborate with customers and get their input on, for examples, new products ideas in the pipeline.
A little bit of background.
Innovation Games is the brainchild of Luke Hohmann, the CEO of Conteneo that created the concept, and the author of Innovations Games.
He's a very interesting person to talk to and he gave me a good insight into his own values when he told me his company's values. 'Family First' and 'Wellbeing' being the first two!
Luke told me that his whole philosophy is based on a deep belief that empowered, collaborative teams are the 'world's best hope for solving the problems we face'. A huge ambition, perhaps, but in a world where as many as 87% of employees claim not to be engaged with their work, the old way of doing things in our modern, highly connected world are not necessarily working!
Games are a tool, and in my limited experience now with the games, I can see that they certainly help to:
Engage groups of people in tasks and all kinds of problem-solving
Encourage people to work collaboratively with each other, feeding off each other towards a common goal
Have fun whilst solving these complex problems which result in useful data and insight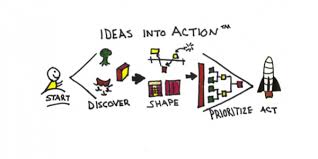 The games can be applied to many situations and there are lots of different games to chose from which can be played face to face or, increasingly, online to engage distributed people around the world.
For example, the games can be used to help identify opportunities for growth; the 'anchors' holding us back; what the priorities are and many more challenges.
At the Summit, I heard the stories from many companies who are applying the gaming approach. Perhaps the one that impressed me the most was Transamerica who have applied the games approach over the last year, engaging a huge percentage of their workforce in their innovation agenda. It's quite impressive what they have achieved.
Since arriving back in the UK, we have immediately put the game theory to the test, and played a couple of games with our Executive, leadership team which was very interesting.
We played two games, one to create a vision for the future (aptly called 'Remember the Future) and another to identify the things that are holding us back (speedboat), some of which are easy to solve, others can't be solved, but need to managed!
Overall, the 'game playing' worked very well with most people engaged; openly discussing their thoughts and then sharing their views with the wider group which led to a lot of personal insights.
The games can be used in isolation or can build onto each other and below is a selection of the more popular games and the types of problems they are used to solve: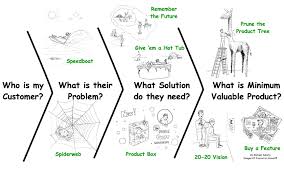 So, the questions from a wellbeing perspective, is not only whether games could be used to solve problems in a fun and entertaining way, but could they have an impact on workplace wellbeing, bringing people together in the name of problem-solving, saving time and reducing stress levels in the process?
My view is that potentially, yes.!
Whilst there are many things we can do as leaders to provide better tools and environments to support our people, games are a good example of a set of tools that, if used consistently, can make our workplaces more engaging, fun and productive, delivering data and insights that we wouldn't have otherwise.
As we move into 2015, I'll certainly be applying the approach!
So, if you're interested in using innovation games to help both employee and business wellbeing, reading the book is a good starting point, or head over to the innovation games website to find out more.