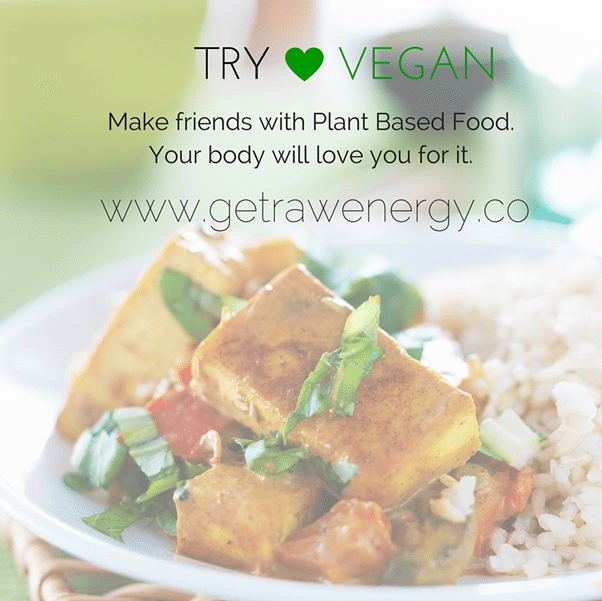 I was away for two days this week in Central London, talking about business strategy. It was a really useful couple of days. We all had dinner together in a great restaurant in Park Lane. We'd all seen the menu days in advance as we had to advance order. I chose something off the menu – a large salad – which they were able to provide. However, it drew the obvious question from my colleagues: 'Where do you get your protein from?' The underlying point being that if you don't eat meat, you need to make a concentrated effort to ensure you do get sufficient protein.
With that question in mind, I thought I'd share Willow Tohi from the Natural News' perspective on protein and his very helpful list of the top sources of plant-based protein:
'Like most people who have a higher health conscious, most vegans and vegetarians have a story about how they came to the decision to live their particular lifestyle. No matter your reasons, one of the challenges for non-meat eaters is making sure they get enough protein every day. But it's not as big a deal as many think. Like most of the nutrients from quality food, a little goes a long way. Back in the hunter/gatherer days, primitive man ate a lot less meat – usually around 20% of his total diet – a far cry from how much the average American consumes daily in the 21st century.
Protein is an essential nutrient that plays a key role in how our bodies function. But too much protein is associated with several diseases. It is more important to eat a varied diet than to isolate and focus on any one nutrient. Including more plant sources of protein will also offer more health benefits including more fibre and nutrients. There are lots of nutrient dense foods with a high protein content, here are some of the top plant based proteins:
Vegetables – the proper foundation for all diets.
• 1 avocado – 10 grams
• 1 cup broccoli – 5 grams
• 1 cup spinach – 5 grams
• 2 cups cooked kale – 5 grams
• 1 cup boiled peas – 9 grams
• 1 cup cooked sweet potato – 5 grams
Legumes, also vegetables, get their own mention. Specifically lentils and beans, the foundation of many diets for centuries.
• 1 cup soybeans – 28 grams (1 cup tempeh – 30 grams)
• 1 cup lentils – 18 grams
• 1 cup refried beans – 15.5 grams
• 1 cup garbanzo beans (and hummus) – 14.5 grams
• 1 cup pinto, kidney, black beans – 13-15 grams
• 1 oz peanuts – 6.5 grams
Nuts and seeds – a staple in most vegetarian and vegan diets.
• 1 oz. cashews – 4.4 grams
• 1 oz. sesame seeds 6.5 grams, 3 tablespoons of tahini – 8 grams
• 1/4 cup (2 oz.) walnuts – 5 grams
• 1 oz. pistachios – 5.8 grams
• 2 tbsp almonds – 4 grams
• Nut butters – peanut butter, almond butter, cashew butter – 2 tablespoons has about 8 grams of protein
Non-dairy milk
*Soy, almond, ancient grain. 1 cup gets you 7-9 grams of protein.
Grains – Ancient grains, sprouted grains, multi-grains – a major part of the diet.
• Quinoa is versatile and delicious. 1 cup – 9 grams.
• Amaranth, bulgur, brown rice, wheat germ, oat bran are other grains with a high protein content.
• Oatmeal – 1 cup = 6 grams.
• Sprouted grain bread products – buns, tortillas, bread. Pack a sandwich or a wrap and you'll get 7-10 grams from the bread alone.
Supplements
*spirulina and chlorella are used often by vegetarians and vegans for their rich nutrient content, and protein content.
*Hemp – 30 grams of hemp powder in your smoothie gives you 11 grams of protein.
via Top 6 Plant Based Proteins.'
Further references
https://behealthy.today/chlorella-benefits-side-effects/
https://www.youtube.com/watch?v=N1JIrfHpmmo
Sign-up for the Raw Energy Email Newsletter: Healthy Habits