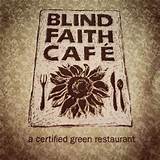 I was in Chicago a couple of weeks back, and my work colleagues took me to the Blind Faith Cafe in Evanston, about 45 minutes outside of Chicago.
Mindful of my 2014 new year's resolution, I wanted to share my experience with you just in case you're in that part of the world. I have to say that Evanston is a lovely place, situated right on the north shore of the Lake. It was a beautiful day too, so i saw it at its best!
The Cafe itself is definitely 'up market' with lots of salads on the menu, but you can get fries and all kinds of other veggies dishes too if you're not in the mood for salad.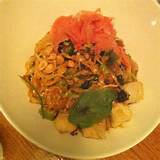 I ordered miso soup following by lentil salad. It was delicious, although not the largest portion in the world, even by British standard, and in America, I have been so used to getting dishes just for me which could easily feed a family of four!
Needless to say, there was plenty of room for dessert which I don't usually order, but that day i ordered their apple crumble which was delicious.
So what did I think overall.
Do go if:
You're with non-veggie people and you want to show that veggie food can be delicious
You love nice settings and pleasant waiters
If you're into a mixed menu – the menu had influences from all parts of the world
You love stories – the Blind Faith Cafe has its roots in a love story
Don't go if:
If you're very hungry as the portions aren't the largest by British standards, let alone American standards
Overall, I'll give The Blind Faith Cafe a 7/10