I was at the Yoga Show yesterday in London. Given that I've only done yoga three or four times in my entire life, I wasn't there because of my huge enthusiasm for yoga (although I will definitely be trying hot yoga which sounds interesting). I was there to help out one of my fellow health coaches who had taken a stand in the middle of the show and it was great to be part of that, speak to many people and learn about their own personal journeys.
As you can imagine, the exhibitors were drawn from all parts of the world – promoting everything from month-long retreats in India to yoga mats and everything in between. I was delighted to see many of my favourite raw food bars on offer and ended up sampling far too many to be honest, but it was great to see some new varieties on offer.
One exhibitor who put me right on an important fact was Hamish Mccall, the coo-founder of Unoco.
I love coconut water and given that I live in the UK, rathe than Thailand, I usually have to get my coconut water in little cartons rather than from the coconut itself.
I asked Hamish what the difference was between his raw coconut water and the variety I usually buy. His answered surprised me in the sense that I didn't realise that the variety i buy had added sugar. Given that I have just written a book on sugar, you would have expected me to have realised this!!
I followed this information up by looking on the label of my usual brand. Sure enough, there on the ingredients label was written 'less than 1% fruit sugar'. In other words, fructose has been added and that fact had completely passed me by for two reasons: first, I'd assumed that no sugar had been added and therefore, secondly I didn't even check the label. So thank you Hamish for pointing this out and for bringing a great product to market. I really like the philosophy behind Unoco.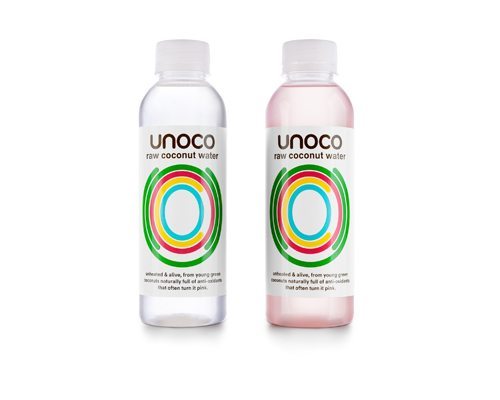 If you'd like a copy of , 'Sugar, Sickly or Sweet', you won't have to wait for much longer as we'll be launching next week. If you're interested in getting a copy, I'll be promoting the full details next week, so to register your interest just send me a quick email to lawrence@getrawenergy.co.