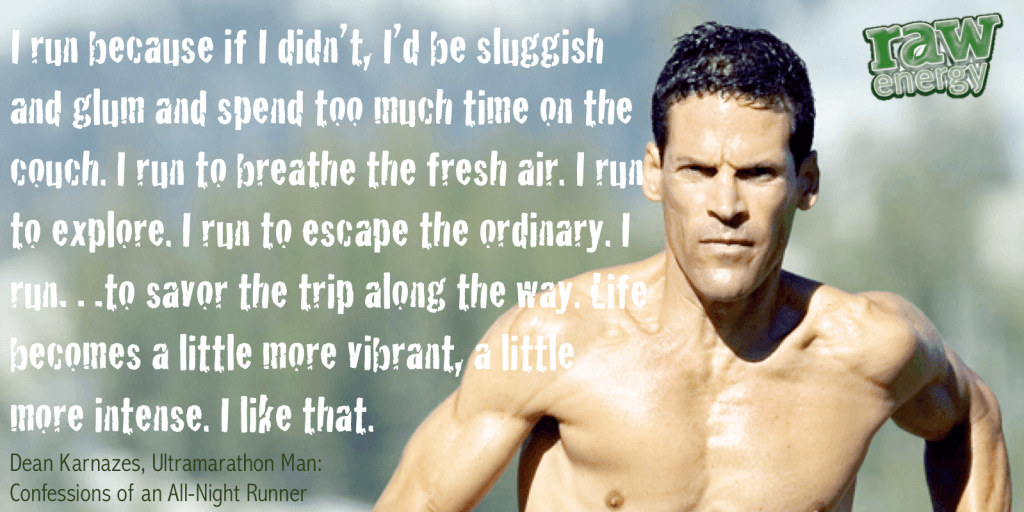 Why run?
"I run because if I didn't, I'd be sluggish and glum and spend too much time on the couch. I run to breathe the fresh air. I run to explore. I run to escape the ordinary. I run ….. to savor the trip along the way. Life becomes a little more vibrant, a little more intense. I like that" Dean Karnazes, Ultramarathon Man: Confessions of an all-night runner
Do you run? Do you feel like Dean in this quote? Do you not understand people who don't run?  Congratulations if you answered yes to any of these questions. You clearly are taking part in your wellbeing. Plus you know how good it feels.
If you think that you need to run all night – or to do a marathon then relax, you don't. In fact you don't even have to do a 5K (congratulations if you have, tho!).
If you are a couch potato, but want to do something and a marathon is out of your reach,  a walk around the block is an excellent start – you never know, you might start to enjoy the benefits.