Here at Team Raw Energy we're always on the lookout for tools to track your heart health – and in fact health, weight, and movement in general as well as food and nutrition. You might have seen our post on blood markers for the heart (you can order a kit you can use from home for just £59) from the team at Live Smart, or the reasons why you should track your health.
So we were delighted when we read this great blog post from our friends at Live Smart which has identified tools to track your heart health.
(N.B. – While useful the only way to really know about your heart health is to have a blood test and ideally a blood pressure test as well. With these online tools, you can discover your heart age, your future risk and what you can do to stay healthy. They're a great starting point to see if you might have a problem or not.)
NHS Heart Age Calculator
How healthy is your heart? Use this tool to find out if your heart age is higher or lower than your actual age. Your heart age should ideally be your age or less. A high heart age puts you at increased risk of problems and you should consider some changes to lower your heart age through exercise, diet and lifestyle.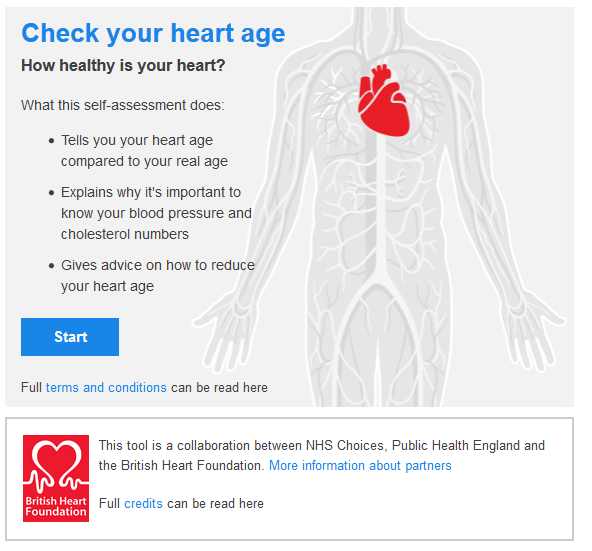 Anyone over 30 can use the tool, even if you don't know your blood pressure and cholesterol. CLICK ON THE IMAGE ON THE RIGHT.
However, without these numbers, your heart age result will be an estimate.
To get the most accurate heart age result we recommend you take a blood test and mave your blood pressure measured.
Q Risk
Alternatively use the peer reviewed Q Risk tool. This tool is used many GP's to help people to establish your 10 year risk of heart attack and stroke and your heart age . Its not very consumer friendly but its great for more advanced users.
Q Intervention
The same company also have a very interesting tool which attempts to show how changes in your currently lifestyle could effect your 10 year risk. Q Intervention
---
If you'd like to find out your metrics, Order your LiveSmart test today to get clued up on your health.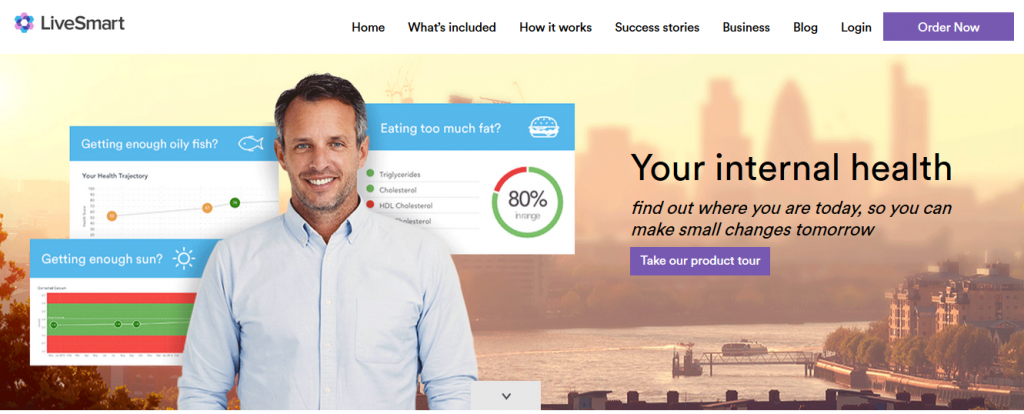 Article republished with permission from LiveSmart.
Look out for other articles on tracking health and measuring wellbeing on our website –
and in our weekly blog posts. It's a hot topic for us here at Raw Energy.
---
Sign up for our Healthy Habits Ezine and get all the latest in your inbox, saving you loads of time in google!
Save
Save