The year is going very quickly and back in January I made a resolution to eat in 10 (I think it was 10) different vegetarian restaurants and write a review for you.
Well, i have been very fortunate to have travelled a lot this year and got a flavour of the vegetarian cuisine in places in Europe like:
Paris (not great)
Amsterdam (even worse),
Chicago (great),
New York (even better),
Orlando (patchy),
Tenerife (non-existent)
Brighton (fabulous)
and, of course, London which, for me, is the best.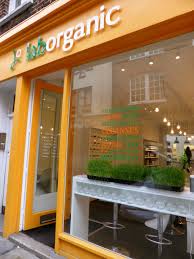 This latest review comes from London and is from a little cafe-style restaurant that I happened to stumble across in Convent Garden's Neil Street.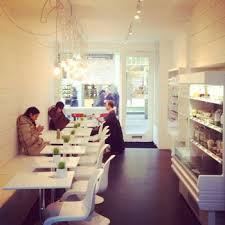 It's called laborganic, and I guess, the first thing to say is 'Lab by name, lab by appearance', as the inside feels very much like a nail painting studio, rather than a health restaurant.
Everything is white and clinical, and you half expect to see mice running around wheels!
Now that's probably unkind, because the food is very good quality, raw vegan with cold pressed juices and salads.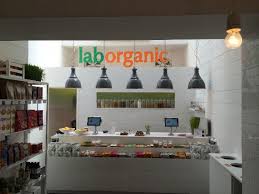 Given my love of cold pressed juices and salad, I over ordered and bought: green lemonade made with cucumber and sweetened with stevia, and a delicious kale salad flavoured with a lemon dressing, and sat eating it on one of the white, 'nail-painting' styled tables next to some 20 somethings on one side, speaking Russian, and some 20 somethings on the other side speaking French. They were clearly all earning vast sums in order to pay the rather expensive prices! This is London after all!
Anyway, I should have stopped there as the desserts didn't live up to my expectations, but in summary:
Do go to Laborganic if:
You love cold pressed juices, raw salads and raw chocolate
You don't mind paying through the nose
You like a cosmopolitan experience in the centre of London
Don't go if:
You only eat raw food as part of some detox process (too expensive for that)
You're on a tight budget
You're into heavier food
Overall, I think I'll give Laborganic a 7 out of 10. I'll certainly go back.