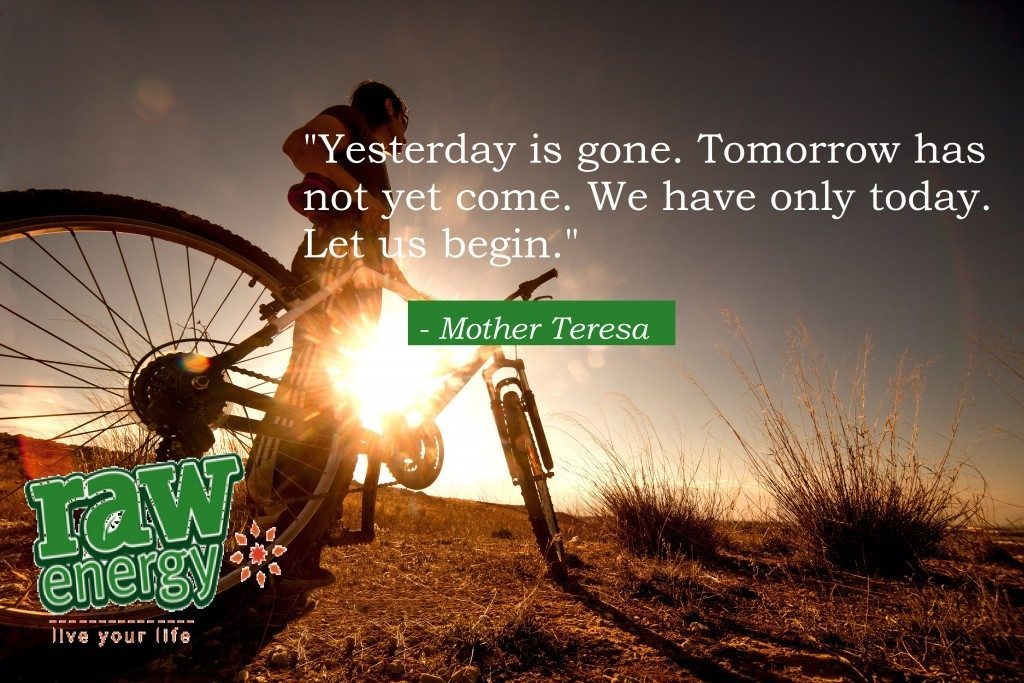 Success without Stress
Yesterday Is Gone. Tomorrow Has Not Yet Come. We Only Have Today. Let Us Begin. – Mother Teresa
If you read spiritual and personal development texts, the notion of staying in the present moment is a key principle for inner strength, energy and the ability to stay positive. Energy spent on what has happened is wasted – there is nothing you can do about it. So living in the past and thinking about what could have been will not serve you.
It is the same with the future – worrying about what might happen often causes people to be inert with their decisions, as fear can make you 'stuck' and equally as exhausted.
That's not to say don't reflect or don't plan – just don't dwell or worry about what hasn't happened yet – so you can enjoy today and the pleasure of focusing on what you have to do TODAY. You will find it liberating, and energising.
And if Mother Teresa, who was a Nobel Peace Prize winning a catholic nun who worked in the slums of Calcutta, India helping 'the poorest of the poor' up to her 80's, can find the energy and get on with her day, then perhaps you can too.
But if you need a bit of a helping hand – Get 10 Proven Techniques to boost your resilience – JUST CLICK HERE-  and a chance to win a free copy of my new book  'Success without Stress'.