Easy to prepare healthy avocado dessert
---
Chocolate Avocado Pudding is a favourite dessert for those who want something sweet and healthy. The avocado makes the pudding deliciously smooth, and of course you can add your own twist to the recipe, by adding raspberries on the top, or toasted nuts. Some recipes add banana to the avocado mix for an extra taste dimension. Kids love this pudding and you don't have to tell anyone else that it's made from avocados!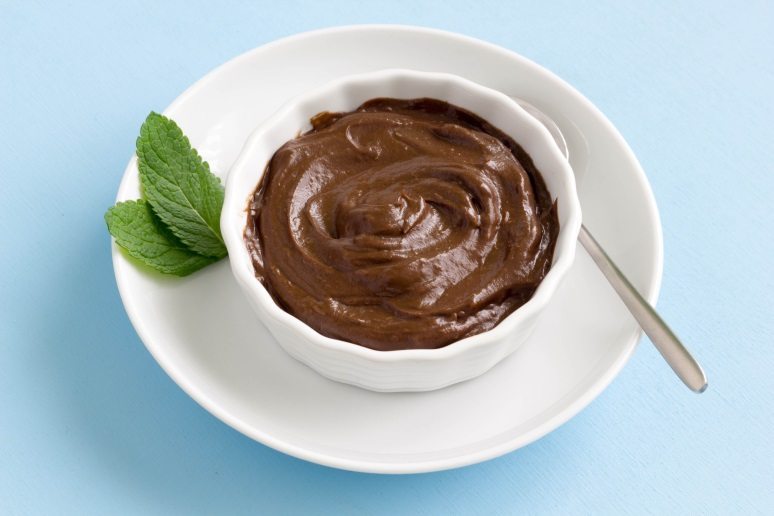 You can try all sorts of different versions, but we've picked ut one of the most simple for you from one of our favourite online sites Healthy Holistic Living.
How to Make A Chocolate Avocado Pudding
This recipe will serve 2 if you're hungry – but you may well want to eek it out to 3 or 4 if it's just a small dessert you're after.
Ingredients
3 large avocados, soft and ripe (not too ripe, as it will taste bitter so watch your avocado carefully and choose it at exactly the right time!)
1/4 cup cacao powder
3-6 tablespoons coconut milk
1 tsp vanilla extract
2 tsp coconut oil
2 tablespoons raw honey
Method
Combine avocado, cacao powder, coconut milk, vanilla, coconut oil and honey in blender. Blend on high for 1 minute or until smooth.
Transfer into small dishes and refrigerate for 30 minutes
EAT!
Variations on a theme: You can play around with the ingredients – adding almond milk, bananas and toppings inclluding roasted hazelnuts or coconut cream! If you are still curious, then you can find loads more recipes for avocado chocolate pudding on Pinterest – adding coffee, peanut butter – or try a version which takes out the avocado!
For more tips on sustainable weight loss, sign-up for our Healthy Habits newsletter: