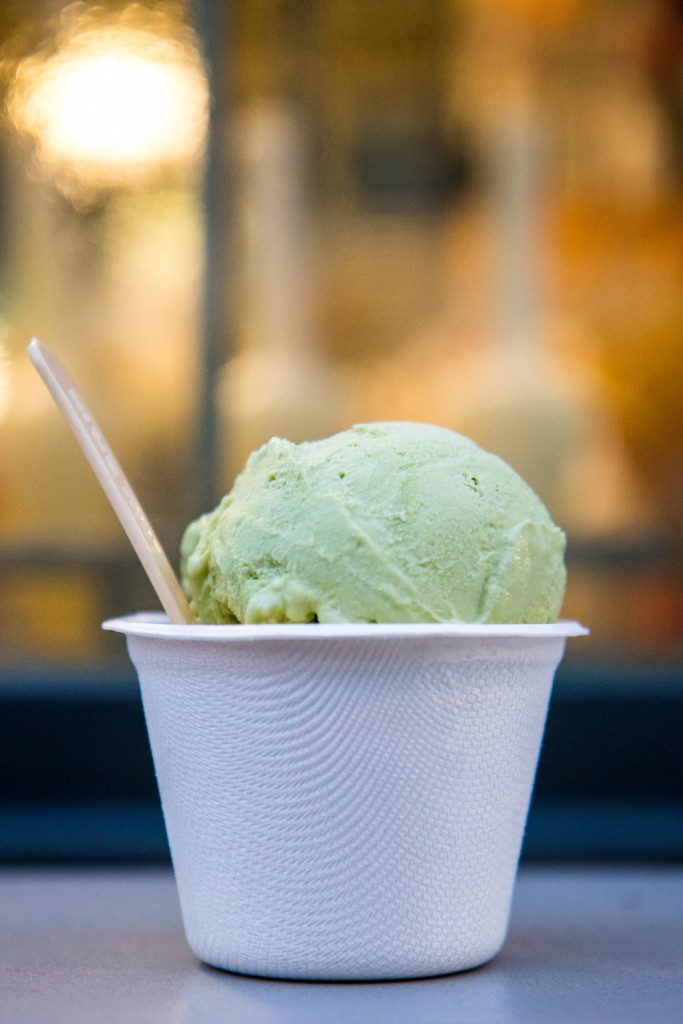 I love green smoothies and green juices which are a daily habit for me. However, I so want others, particularly close to me to enjoy the benefits of drinking green drinks, but perhaps in a more fun way. That's why I was really excited to listen to an interview with Ronnie Landis who outlined a fabulous recipe that he makes at his tonic bar in Los Angeles. I quickly noted it down as it sounded delicious – Green Goddess Icecream! I'm sipping it as I write…it is delicious:
Green Goddess Icream
1 cup of Ice cubes – put them in the blender
2 tablespoons of barley grass powder
1+ teaspoon of Spirilina
I + teaspoon of Maca
I tablespoon of chia seeds
1/4 cup + 2 tablespoons+ unfiltered raw honey
I tsp of coconut oil
Coco butter
1 teaspoon lucuma powder
1 teaspoon vanilla bean powder
MAKE IT HAPPEN
Turn the blender on for a couple of miniutes until the texture is like ice-cream
Sprinkle the top with raw cacao nibs and goji berries
Enjoy!
---
Lawrence is a qualified Health Coach and can help you transition to an eating plan and lifestyle that best suits you. To get in touch, contact him here.
PS : To receive free tips nuggets of wellbeing wisdom by email, sign up for our Healthy Habits Ezine.