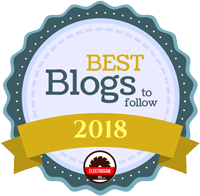 Highlights And just like that, Wellbeing@Work Sydney 2019 is over! It was a fantastic day full of sharing, learning, connecting and thinking. Research shows that work, what you do every day, has the most significant impact on a person's wellbeing and performance, so creating healthier workplaces is a key priority for us as we travel into the Future of Work. There were many insights shared throughout the day, here are just a few of the things that I took away: Focus on yourself as an individual first. Wellbeing starts with the individual. You can't create a healthy team if you as an individual aren't healthy on the inside. 'Poor Gut Health is the single biggest health issue confronting Australia today' was the rally cry from Peter Dingle who encouraged us to eat more fibre and take probiotics. According to research, for every $1
'Work-life Integration: Buzz Word Bingo? 'Work-life integration' is the big buzz word at the moment, replacing the former 'work-life balance' concept that many people struggled with, as the balance always seemed to always be tipped in the 'work' direction! In truth, work is one aspect of a person's life, and the 'Work-Life Integration' concept acknowledges that we are whole people with whole lives and that our personal life will impact our experience and performance inside work, and vice versa. As leaders of self and others, being sensitive to our team's work-life integration will have an impact on a range of metrics, including engagement, retention and performance, a logical assumption supported by some hard, scientific data. Work in itself is multi-faceted and, of course, many aspects of work can be major sources of challenge and stress. Demanding customers, unreasonable expectations, lack of clarity, inflexibility,
Children are not usually included in discussions around the household budget or decisions around which stocks to invest in. And, it's not usually on your 'To Do' list to teach your kids about money. More's the pity. Because, if they were, they would be set up for life. How do I know that? Because I was one of those kids that was involved in money discussions at home, and I learnt all about investing and saving during my formative years. I recall being around 6 or 7 and sitting in with the discussions between my Dad and his "financial advisor" from Allied Dunbar. At that time, I didn't have anything substantial to contribute, but everything they discussed went in and this kind of thinking became the norm with me. I also remember my parents teaching me about compound interest when I was around 12.
Lawrence Mitchell's article on "Tiny Changes. Big Impact" was featured this month on the Retail Learning Channel's website. To read more how you can make small changes with big results, click here.
Eat Crap If You Want To Once upon a time, I was just like everyone else. I saw food as a pleasure in life and used to brag that 'I could eat anything'. Back then, I was pretty happy eating buckets of KFC, pizza and burgers. These tasty meals were beyond delicious. The fact that I sounded like I always had a cold and had weeping eczema on my hands and face was just part of who I was and I didn't see any connection between what I ate and how I looked, felt and thought. Everything changed, though, on a single day in 1991, when a friend suggested that my weeping eczema might be due to an intolerance to dairy. It was an interesting idea, so I thought I'd put it to the test. I challenged myself to have no dairy for a whole week.
Tiny Changes. Big impact 15 years ago, I would not have believed you if you told me that one day I would regularly be speaking to audiences around the world. As an introverted character, speaking in public was not my thing, or so I believed. It's funny how when you have a message to share, your fear is transformed into energy that propels you forward. Today I love speaking and sharing, so perhaps 15 years from now, I will be saying the same thing about jumping out aircraft. I don't think so. Last week I was in Melbourne, speaking at and attending the Transforming Contact Centre conference. It was a really interesting event on many levels, and I enjoyed sharing some strategies and tools for enhancing the resilience and wellbeing of call centres which have one of the highest workforce turnovers of any industry with a full-time
At what point did life become hard work? Is it when you left full time education and needed to start earning a living? Or is it after that time, once the "new job" honeymoon period was over? Perhaps for you it started earlier on when you were a child, due to tough exam preparation or looking after a parent. But, here's the thing: life wasn't meant to be hard! I see generating finances in the same bracket as overall Life, so if we can start making money-making fun, we can start to add the fun back into your life! Yes, I know what you are thinking - "Money and Fun in the same sentence….. Pleeeeease!" And before you start throwing rotten tomatoes at your smartphone screen, just hear me out. See, the thing is, ANYTHING can be fun! You just need to get into