RAW ENERGY. FUELLING PEOPLE WITH THE POWER OF TOTAL WELLBEING.
Research shows the benefits of health and wellbeing on people's quality of work and life. And how physical and emotional, relationships, finances and time management are intrinsically linked – such as the impact of financial and time stressors on gut health, of gut health on mental health, of isolation and loneliness on mental health.
But individuals and businesses have been slow to evolve, and those that have progressed tend to focus on one area – individuals on food or exercise, businesses on mental health or stress management.
The statistics show this approach is not working.
We have to shift our ways of thinking and doing to a world where Resilience, Authenticity and Wellbeing "RAW" Energy is the result of total, integrated wellbeing.
How we can empower you to make a difference to your and others' wellbeing.
Raw Energy Total Wellbeing has the experience and expertise to help people manage their way through their current situation and set them up for the future.
We're on a mission to empower people who want to make a difference in the world, to their own and others' wellbeing, quality of life and work with the RAW Energy knowledge, tools and support that create the desired state of Total Wellbeing.
We are driven by the premise that the 5 pillars of physical wellbeing, emotional wellbeing, financial wellbeing, connections and time wellbeing are interlinked to create the desired state of total wellbeing that will fuel growth in people and business.
5 Pillars Of Total Wellbeing
The five pillars of total wellbeing sit at the heart of all our programmes and can be delivered fully integrated or individually, as part of the programme or standalone.
We offer programmes for teams, customers, businesses and individuals that tackle the strategic issues – such as executive coaching, employee experience, customer experience and business strategy – and create the ideal state of total wellbeing to fuel growth.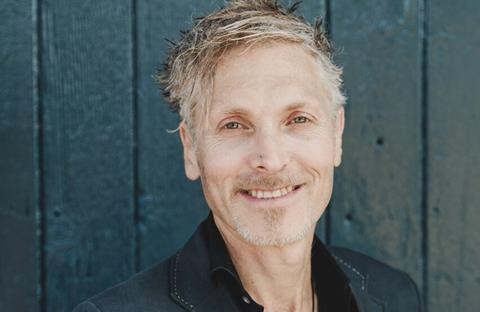 Founder Lawrence Mitchell, brings a depth of wellness expertise and breadth of business leadership and corporate wellness experience. Former CMO of RELX: Risk & Analytics, CCO of SumoSalad and creator of award-winning global corporate wellbeing programme, Lawrence now lives in Sydney, Australia, running RAW Energy and organising the Wellbeing@WorkEvents Programme for APAC.
Lawrence is driven by his genuine desire to help people harness their Resilience, Authenticity and Wellbeing – their RAW Energy to achieve total wellbeing.