Of all the posts we've researched and published on how to feel happier, there's one thing that always comes up time and time again, and that is showing an 'attitude of gratitude'.
Appreciating what you have now, rather than keep wishing for the things you don't have, is a great first step to feeling happier.  Just being grateful for the small things in your every day life will also give you a good feeling. It will be different for all of us.  Cuddling your pet.; acknowledging the wonder of nature; playing with your children; preparing food.
We're all different and have different interests and passions in life, but one technique that can make a massive difference to your happiness is to take a moment each day to list the little things that you're grateful for that you can easily  forget to notice due to the busyness of life.
So as well we reading  more about the little things that succesful people do to get happier and stay that way, which will give you some suggestions, to get you started, we've created a useful downloadable PDF that you can print out, fill in and put somewhere visible to gently remind you how to feel happier during the more stressful moments in your life – in case you forget! Click on the image to get your copy.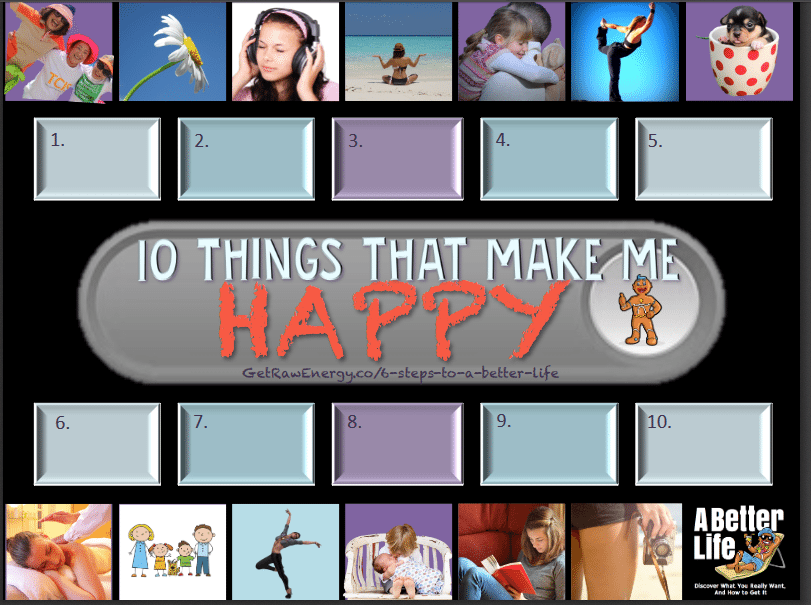 If you've decided to find ways that you could feel happier.. perhaps you'd like to read this article we published recently for even speedier ways to feel happier!
10 Wellbeing & Happiness Hacks
What makes you happy? Can you get happy quickly? Could you do with some happiness hacks? This is a question that I have been pondering a lot recently together with how I can get and stay happy without it being unnatural, too much effort, and not sustainable.   According to the New …
---
What is the next step in your journey? Not sure? Or need help?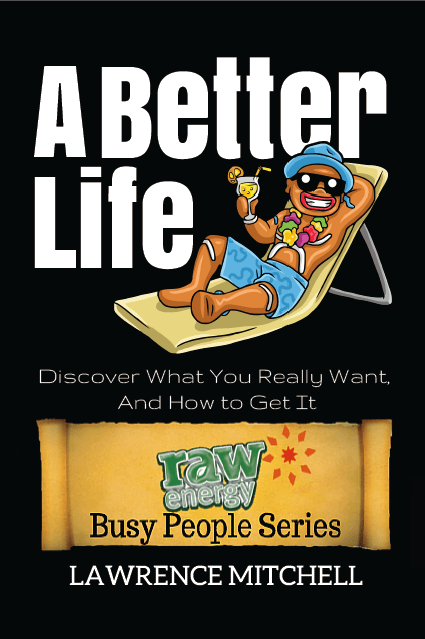 If you are serious about changing your life for the better, and are looking for an approach to guide and support you, then I have a solution for you.
Could you invest just 2 hours for a better life?
I know what it's like to be super busy, very driven and very focused on building a successful career and business.
I also know what it's like to be so driven and so focused on one aspect of your life, that others – physical and emotional wellbeing in particular – suffer.
Over the years, to help guide me, I have developed a powerful toolkit and process to keep me focused, productive and on-track.
Both the process and the toolkit are now available to you completely free of charge. It's called: "A Better Life" , a simple, but powerful workbook containing a 6-step process to help and encourage busy people like you to start thinking about what really matters to you, enabling you to create the energy and resources to take action to live the life of your dreams.
In just two hours, I'll walk you through my proven 6 step processand help you take stock, articulate your dreams, break them down into manageable goals, take action, keep track and get the support you need along the way.
It has taken me years of planning to design this simple, but powerful process, and I'm confident 'A Better Life' will help you gain the clarity you need to make meaningful progress, no matter where you're starting from.
As Jim Rohn, the famous philosopher, once said," the past doesn't need to dictate the future".
Get your free copy now CLICK HERE
The Better Life Workbook will help you:
–       Take stock of where you are – including step-by-step instructions to help you identify your strengths and abilities; your personal values; your achievements to date; where your time goes
–    Dream big – this is your opportunity to step back and allow yourself to dream, to consider what you'd truly like to do, have and be in your life
–    Break it down and set meaningful goals that inspire and motivate you to take action
–    Create concrete action plans that you can execute to help you move towards your Better Life
–   Track and record your journey, building in key milestones so that you can see how far you've come
–   Get support by putting in place the people and mechanisms you need to help you be accountable, keep going and, of course, to celebrate your success!
You will get all this and more in 'A Better Life' – get your free copy here.