As we approach the end of the year, it's a time to reflect and look forward to what's to come next. The great thing about a new year is that you get to start afresh and do it all over again, building on the lessons of the past. Creating a better life.
I've spent the last few days untangling my year, asking myself the big questions:
What did I do?
What did I learn?
What would I do differently if I played the year again
This year, for me, has been a huge year of change and transition, packed with activity, learning and growth. Not everything went quite to plan, but some of the highlights include:
Living in Sydney all year and now see the world from an Australian lense
Working 100% in the healthy food & nutrition sector, living my dharma
Meeting a whole range of different and very interesting people in person and via Skype
Travelling to every Australian state – including an outstanding trip to Uluru (Ayres Rock) in the red centre
Travelling to London twice – both pretty intense experiences
Working with some amazing mentors who have guided me, pushed me and taught me so much
Attending some fantastic mind-expanding events
Reading a number of inspiring books
Moving house to a new part of Sydney
Everything wasn't all fun, fun, fun – I had to look into the 'Mirror of Truth' quite a few times, but overall, as I close the year's chapter, it has been a good year,… with a number of less good things sprinkled in…
My point. A year goes very quickly but so much happens. So many activities, so many events, so many experiences. It's so easy to be busy, busy, busy and not have time to reflect, to step back, and ask yourself those big questions:
What's really important to me?
Am I doing the work that I really want to do?
Am I happy and growing as a human being?
Am I having fun and enjoying my precious time on this earth?
At Raw Energy, our mission, our passion and our purpose is to make the world a healthier place and unblock the energy that exists in all of us.
The physical, the mental, the emotional, the time and the connections energy which make up the RAW Energy framework.
We can't do that alone though. We need to work with mentors and communities to guide us and hold us accountable and unblock the collective energy so that we can achieve way more than we ever thought possible.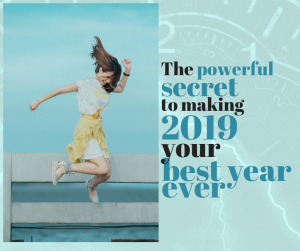 Life is a journey and every year is filled with joy, celebration, happiness, disappointment, worry and frustration.
Like you, I've certainly experienced the full range of emotions this year, which has put my personal resilience and wellbeing toolkit to the test!
The good news is that it works!
And now, to help you build your own personal resilience and wellbeing to not only cope, but thrive in life, I have developed a programme to help you start wherever you are in your life journey.